Britney Spears + Sia Are Working Together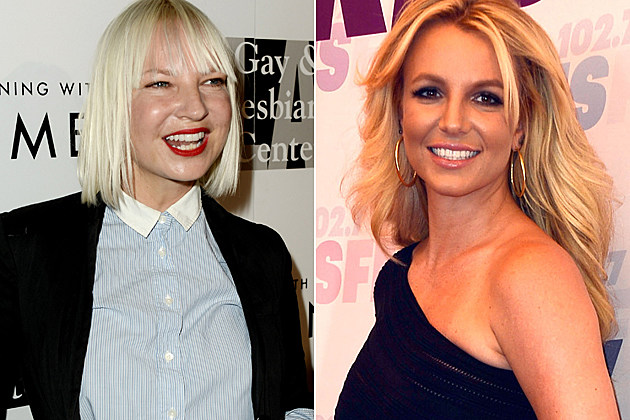 Sia has been behind some of the biggest hits in pop music these days, helping to pen tracks like David Guetta's 'Titanium' and Rihanna's 'Diamonds.' Now, the songstress and talented songwriter is helping a big name. Have you guys ever heard of this Britney Spears character? We kid! They are totally writing songs together for Brit's upcoming, still untitled album.
Britney Spears tweeted yesterday:
Had an AMAZING writing session today with the beautiful and talented @Sia. We wrote such a special song together

— Britney Spears (@britneyspears) July 12, 2013
To which Sia very nicely responded:
Oh gosh miss @britneyspears is the sweetest. Very special day.

— sia furler (@Sia) July 12, 2013
We can't wait to hear the fruits of their labor!
Britney's upcoming album has some big names attached to it besides the lovely Sia. will.i.am was named the executive producer of Brit Brit's LP, and Hit-Boy was approached by the mega-star's management to work on it as well. All these names are meshing perfectly with Brit's assertion that her eighth studio album will be more "hip-hop than pop this time around."
Hit-Boy has previously worked with both will.i.am and the 'Ooh La La' songstress when he remixed their 'Scream & Shout' collabo.
This album is fixin' to be huge!

Source:
Britney Spears + Sia Are Working Together