Harry Styles' 'Rolling Stone' Interview: 5 Key Points, From Taylor Swift to Zayn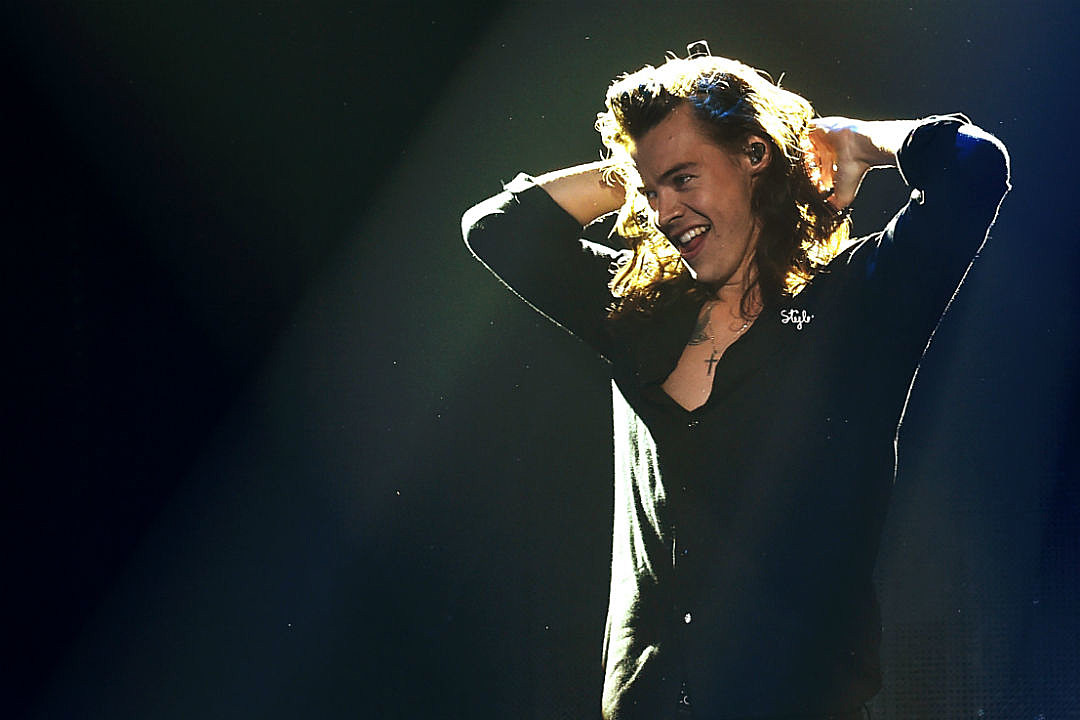 Solo Harry Styles is officially taking shape, and "Sign of the Times" is proof his One Direction days are likely behind him. But in a new interview with Rolling Stone published today (April 18), this is all to say that Styles' most interesting moments as an artist might still be in front of him.
The piece, written by Cameron Crowe, includes unusual insights into Styles' life amid his relentless insistence that he wants to remain "mysterious." There's talk of Taylor Swift, potential chatter about Kendall Jenner and, of course, addressing of ex-1Der Zayn Malik, who's not spoken so favorably about his former band mates since flying the coop.
Want to really know Styles from back to front? Check out five key points from the interview below, and hang tight for the release of his debut LP, which will drop May 12.
1. He know's Taylor Swift's "Out of the Woods" is probably about him, and has some feelings about their infamous stroll around Central Park in 2012:

"When I see photos from that day," he says, "I think: Relationships are hard, at any age. And adding in that you don't really understand exactly how it works when you're 18, trying to navigate all that stuff didn't make it easier. I mean, you're a little bit awkward to begin with. You're on a date with someone you really like. It should be that simple, right? It was a learning experience for sure. But at the heart of it – I just wanted it to be a normal date."
And he's got a message for her:
"Certain things don't work out. There's a lot of things that can be right, and it's still wrong. In writing songs about stuff like that, I like tipping a hat to the time together. You're celebrating the fact it was powerful and made you feel something, rather than 'this didn't work out, and that's bad.' And if you run into that person, maybe it's awkward, maybe you have to get drunk … but you shared something. Meeting someone new, sharing those experiences, it's the best s— ever. So thank you."
2. He's being reaaaal diplomatic about all the shade Zayn Malik has thrown at One Direction:
"I think it's a shame he felt that way," Styles says of Malik, "but I never wish anything but luck to anyone doing what they love. If you're not enjoying something and need to do something else, you absolutely should do that. I'm glad he's doing what he likes, and good luck to him."
3. "Sign of the Times" is about a dying mother imparting advice onto her newborn infant, and touches on modern political turmoil:
"Most of the stuff that hurts me about what's going on at the moment is not politics, it's fundamentals," Styles says. "Equal rights. For everyone, all races, sexes, everything."
4. The new album is largely about a mystery woman, perhaps Kendall Jenner — Styles won't say for sure:
"She's a huge part of the album," says Styles. "Sometimes you want to tip the hat, and sometimes you just want to give them the whole cap…and hope they know it's just for them."
5. He loves One Direction, but knew a solo career was inevitable:
"I love the band, and would never rule out anything in the future. The band changed my life, gave me everything…[but] I wanted to step up," he says. "There were songs I wanted to write and record, and not just have it be 'Here's a demo I wrote.' Every decision I've made since I was 16 was made in a democracy. I felt like it was time to make a decision about the future…and maybe I shouldn't rely on others."
22 Things You Didn't Know About Harry Styles

Source:
Harry Styles' 'Rolling Stone' Interview: 5 Key Points, From Taylor Swift to Zayn