Harry Styles Breaks Down Self-Love Lyrics (Wink, Nudge) on Debut Album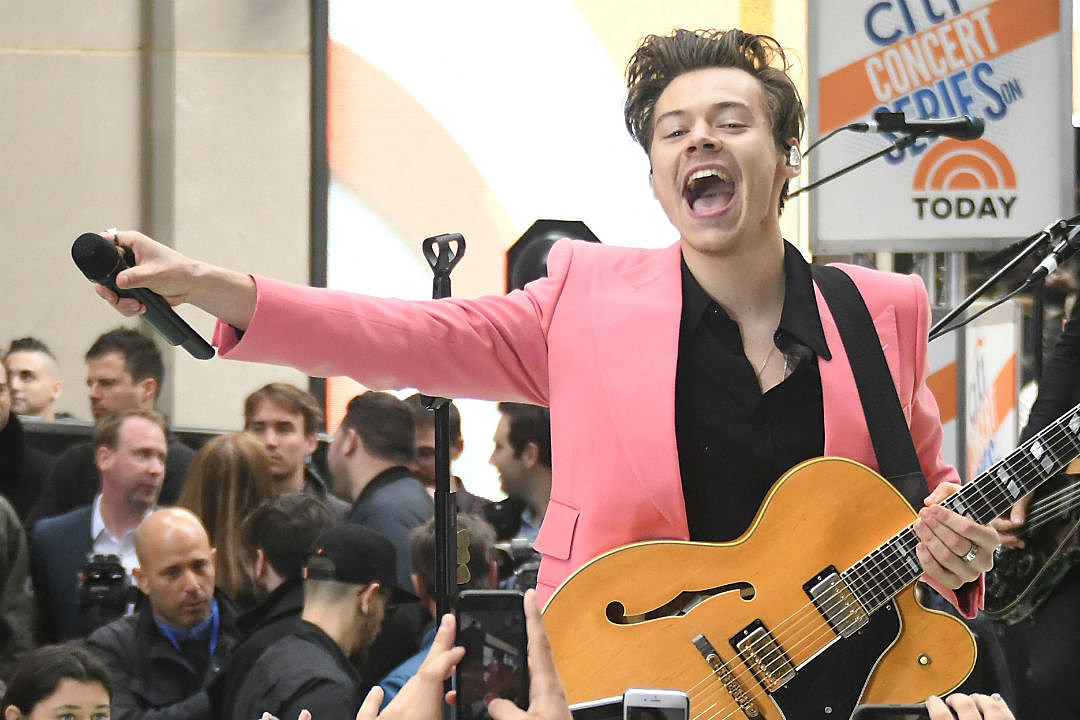 "Solo" doesn't exclusively speak to the next stage of Harry Styles' career — it seems his debut album, which drops today (May 12), may include an allusion to self-love.
In a new interview with The New York Times, Styles responds to the idea that a particular lyric in "From the Dining Table" ("Woke up alone in this hotel room / Played with myself, where were you?") speaks to masturbation. He leaves things a little ambiguous, but it doesn't take a detective, folks…
"I've never felt the need to explain myself in terms of my personal life. I very much feel like writing is the way you get to say what you want to say and be like, 'That's all I have to say on it,'" he said. "With that one, I think it's up to everyone's interpretation, which is obviously an incredibly diplomatic answer. The line in particular, in context of the verse, paints the picture of the feeling that I was going at. It's much more powerful when not taken simply as what it is."
And Styles said the choice to be a little bit more explicit with his choice of lyrics and themes has been particularly liberating.
"Starting out with no reference points for the actual sound, the only thing that I knew I wanted to be was honest," he said. "I didn't want to sit and edit lyrics. In the times of going, 'Oh, can I say that?' I wanted to be like, 'Yeah, I can — because that's what I wrote.'"
10 Female Pop Songs About Self-Service Love

Source:
Harry Styles Breaks Down Self-Love Lyrics (Wink, Nudge) on Debut Album