Ben Affleck Apologizes for Groping Hilarie Burton on 'TRL' in 2003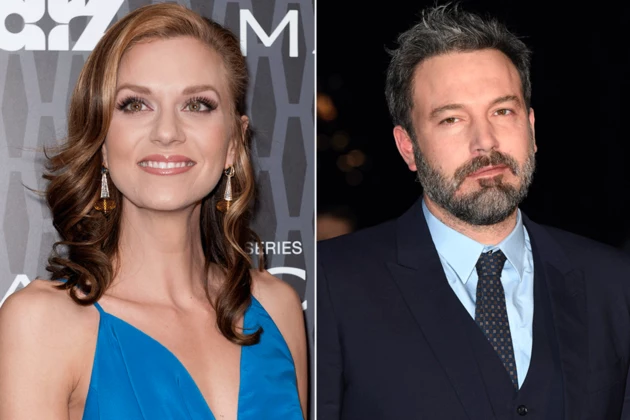 UPDATE: Affleck wasted no time responding to the allegations by taking to Twitter and admitting he "acted inappropriately."
I acted inappropriately toward Ms. Burton and I sincerely apologize

— Ben Affleck (@BenAffleck) October 11, 2017
ORIGINAL POST: Actress Hilarie Burton is speaking out about an ugly run-in with Ben Affleck.
The former One Tree Hill star says the current Batman groped her when he appeared on TRL during her stint as a host. The incident allegedly happened in 2003, reports PEOPLE.
Burton's allegation comes after Affleck himself condemned the sexual harassment and assault claims that have been levied against Hollywood mogul Harvey Weinstein in a since-deleted Facebook post.
Burton's role in this matter emerged after someone on Twitter replied to a comment that Affleck "should've just kept quiet" by saying that Affleck had indeed groped her, which led to Burton issuing a succinct reply confirming that the Oscar winner had inappropriately touched her.
That led to an exchange that ended with Burton herself posting a clip from TRL: Uncensored, featuring bloopers from the popular MTV show, including her saying, "He comes over and tweaks my left boob." To be fair, it's unclear who she's speaking about in that clip, although it's presumably about Affleck. There's also footage of Affleck asking Burton, "How old are you, 19?"
I didn't forget.

— Hilarie Burton (@HilarieBurton) October 10, 2017
I'm so sorry that happened to you. It's infuriating that people never bring up all the gross, predatory things he's done.

— Shanice Brim (@ShaniceBrim) October 11, 2017
I remember when that happened and never forgot about it. We see you. ❤️❤️❤️

— Shanice Brim (@ShaniceBrim) October 11, 2017
Girls. I'm so impressed with you brave ones. I had to laugh back then so I wouldn't cry. Sending love.

— Hilarie Burton (@HilarieBurton) October 11, 2017
10 Celebrity Divorces That Rocked Hollywood:

Source:
Ben Affleck Apologizes for Groping Hilarie Burton on 'TRL' in 2003