Is a Lorde + Taylor Swift Collaboration in the Works?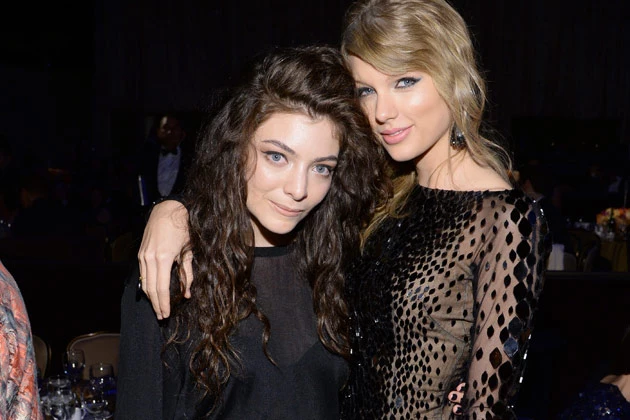 Don't tease us, Lorde!
The 'Royals' singer recently chatted with Capital FM about Taylor Swift — and even addressed the possibility that the two might team up for a collaboration.
Pop music fans know that Lorde and T. Swift each produce unique — albeit, amazing — sounds, but the New Zealander say that works in the duo's favor.
"Yeah, we are [different]," Lorde said. "But I think the cool thing about Taylor, is she is pretty willing to go a lot of places with music."
We second that. Taylor's long list of previous collaborators definitely show the singer likes to brand out and experiment.
"I think that last record ['Red'] in particular, everyone was like 'Woah', a lot of ground has been covered," Lorde added. "And I think with an artist like her the sky is the limit. But I don't know."
As for Taylor? She's been pretty vocal about her love of Lorde as well!
And you know… We're on each other's team. #LORDE #CLEANINGUP #GRAMMYs pic.twitter.com/jRwHkPYfPE

— Taylor Swift (@taylorswift13) January 27, 2014

Source:
Is a Lorde + Taylor Swift Collaboration in the Works?