Kendrick Lamar, Andre 3000 and More Featured on New N.E.R.D Album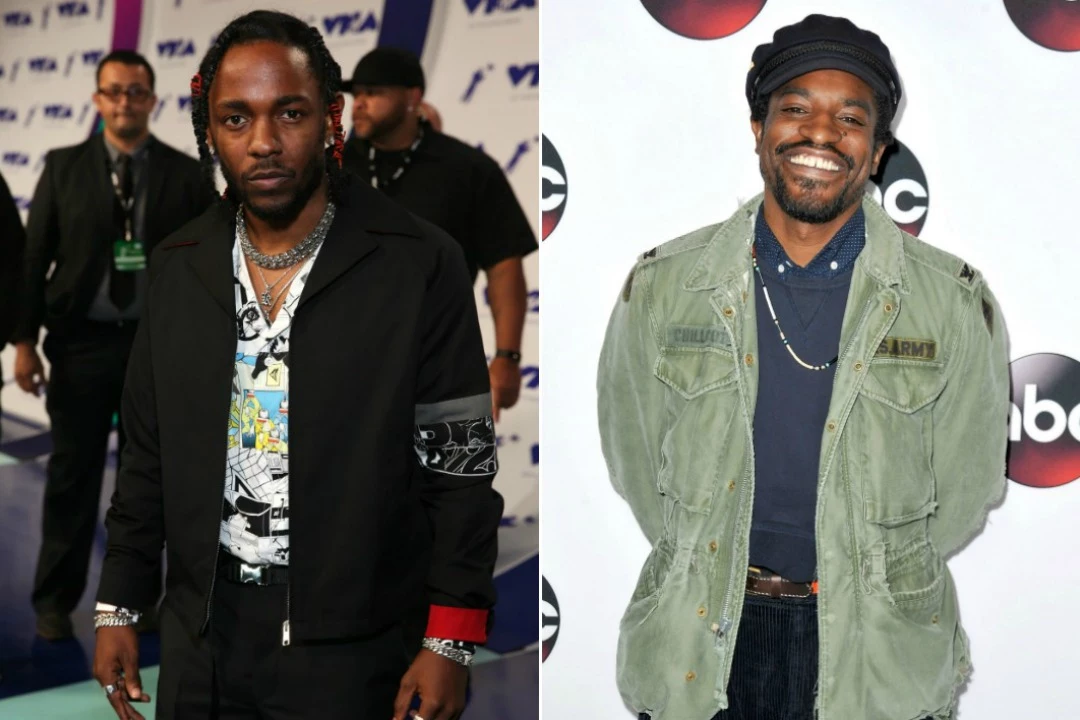 Within days, N.E.R.D's long-awaited return has gone from imminent to "we're back." The Virginia trio premiered their brand new album, titled No_One Ever Really Dies, at ComplexCon this past weekend, and now we know exactly what to expect from the project.
Checking in at a svelte 11 songs, N.E.R.D's first project in seven years will include features from some of the world's biggest stars, including the likes of Kendrick Lamar, André 3000, Rihanna, Gucci Mane, M.I.A., Wale and Ed Sheeran. Stacked.
Of course, we've already heard "Lemon," the Rihanna-assisted comeback single that marked the return of the storied group composed of Pharrell, Chad Hugo and Shay Haley. With its sleek instrumental, and some rapping from the Barbadian superstar, it was a perfect way for the group to re-insert themselves into the mainstream consciousness—even though remnants of their influence can still be heard everywhere.
Check out the tracklist for N.E.R.D's newest album below, and check out "Lemon" when you're done.
N.E.R.D's No_One Ever Really Dies Tracklist
1. "Deep Down Body Thirst"
2. "Lemon" Feat. Rihanna
3. "Voilà" Feat. Gucci Mane & Wale
4. "1000" Feat. Future
5. "Don't Don't Do It" Feat. Kendrick Lamar
6. "Kites" Feat. Kendrick Lamar and M.I.A.
7. "ESP"
8. "Lightning Fire Magic Prayer"
9. "Rollinem 7's" Feat. André 3000
10. "Lifting You" Feat. Ed Sheeran
11. "Secret Life of Tigers"
See 21 of Hip-Hop's Biggest First-Week Sales in 2017 (So Far)
Subscribe to K-Fox 95.5 on
Source:
Kendrick Lamar, Andre 3000 and More Featured on New N.E.R.D Album