Nicki Minaj Is a Fairy Tale Princess in 'Va Va Voom' Video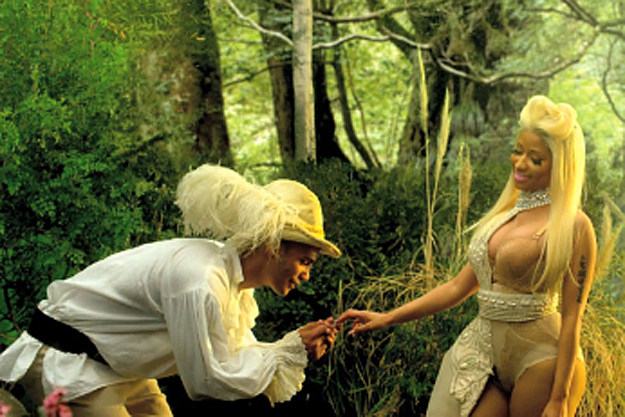 Nicki Minaj takes a page from Taylor Swift and Katy Perry's books in her new 'Va Va Voom' video, turning herself into a fairy tale princess and an evil queen.
The video opens in a sun-kissed scene straight out of a Disney flick, with a babbling brook, woodland creatures and even unicorns. A prince courts the Harajuku Barbie, whose exaggerated, girly gestures give the clip a tongue-in-cheek, funny vibe: she's clearly in on the joke. In another scene, Minaj rocks a ginger wig and gets pursued — and not romantically — by a hunter. Will her prince save her or succumb to the dark succubus version of her that appears in a magic mirror?

Source:
Nicki Minaj Is a Fairy Tale Princess in 'Va Va Voom' Video