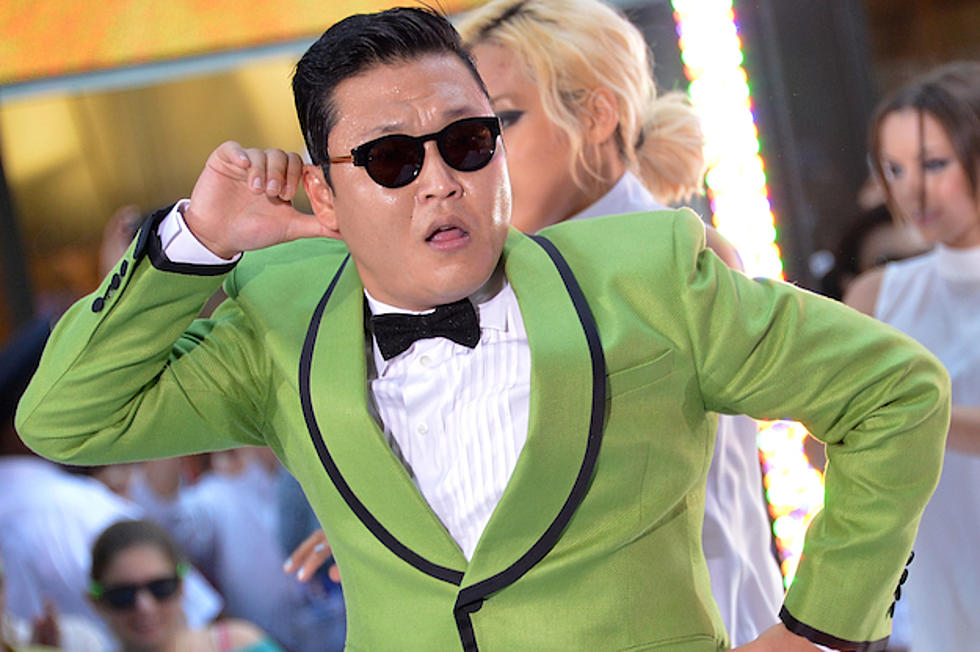 Psy Cheers Everyone up 'Gangnam Style' on Saturday Night Live Season Premiere [VIDEO]
Mike Coppola, Getty Images
The 38th season premiere of Saturday Night Live featured funny man and 'Family Guy' creator Seth McFarlane as the host. I thought he did a pretty good job with hosting duties - I loved his monologue which showcased his amazing voice abilities!
One of my favorite skits of the night was when Korean Sensation Psy made an appearance and showed off his Gangnam Style dance moves!
The skit shows three Lids employees (Kenan Thompson, McFarlane and Jason Sudeikis) not having one of the best days. So, in order to cheer them up, McFarlane's character presses a big red button and says "A little taste of this, and all of your worries will disappear."
I couldn't have said it better myself! There's just something about the beat, the lyrics and the dance moves that can turn any frown upside down!
Are you a fan of Psy's Gangnam Style trend?
Here's the clip from last Saturday's show: