Lea Michele Opens Up About Cory Monteith As New Song 'If You Say So' Comes Out [AUDIO]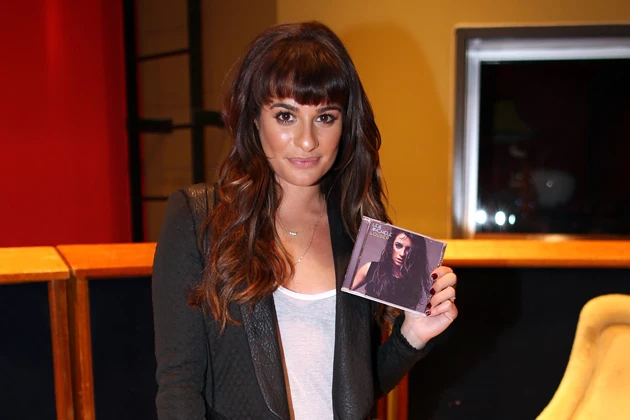 Lea Michele is courageously opening up about about her poignant new album, 'Louder,' and how she is doing in the wake of the tragic death of her 'Glee' co-star and real-life boyfriend, Cory Monteith.
"At the start, it's hard because you're so physically and mentally shocked and damaged, but after a while you get tired of physically feeling so horrendous, so I started doing yoga, which really helped," she tells Glamour UK of how she dealt with the loss of Monteith, who died in July 2013 after a fatal overdose of heroin and cocaine.
"I'm just so glad we're in a new year," Michele continued. "I feel physically and emotionally very strong. You don't know how strong you are until you have to be."
The singer/actress has showed an unprecedented amount of bravery since Monteith's death, even honoring the late actor in an incredibly moving tribute episode of 'Glee.' But grieving is a never-ending process, especially when Michele and Monteith had so many future plans together.
"We talked about a lot of things. We talked about children and what we would look like when we grew old and who would be fat and how we would stay thin," Michele reveals, an idea she heartbreakingly sings about on 'If You Say So,' a track whose title draws from Monteith's last words to the singer. "We talked about where we wanted to go and what we wanted to do."
Still, she says, Monteith is with her always. "Every day when I go running," she says, "I feel like he is pushing me to run harder."
Michele has channeled her grief, her memories, and even her happy moments on her new album, 'Louder,' which will be released on March 4.
"My goal in all of this was to make an album that was honest and was true to me. I didn't record one word that I didn't feel I could relate to, whether or not I wrote it or it was given to me," Michele courageously told E! "These are words, these are parts of me. And so I'm very proud of it, and it is something beautiful that did come out of a very difficult time."
Listen to 'If You Say So':
Subscribe to K-Fox 95.5 on

Source:
Lea Michele Opens Up About Cory Monteith As New Song 'If You Say So' Comes Out [AUDIO]