Twitter Suspends Rose McGowan's Account, Inciting Outrage From Followers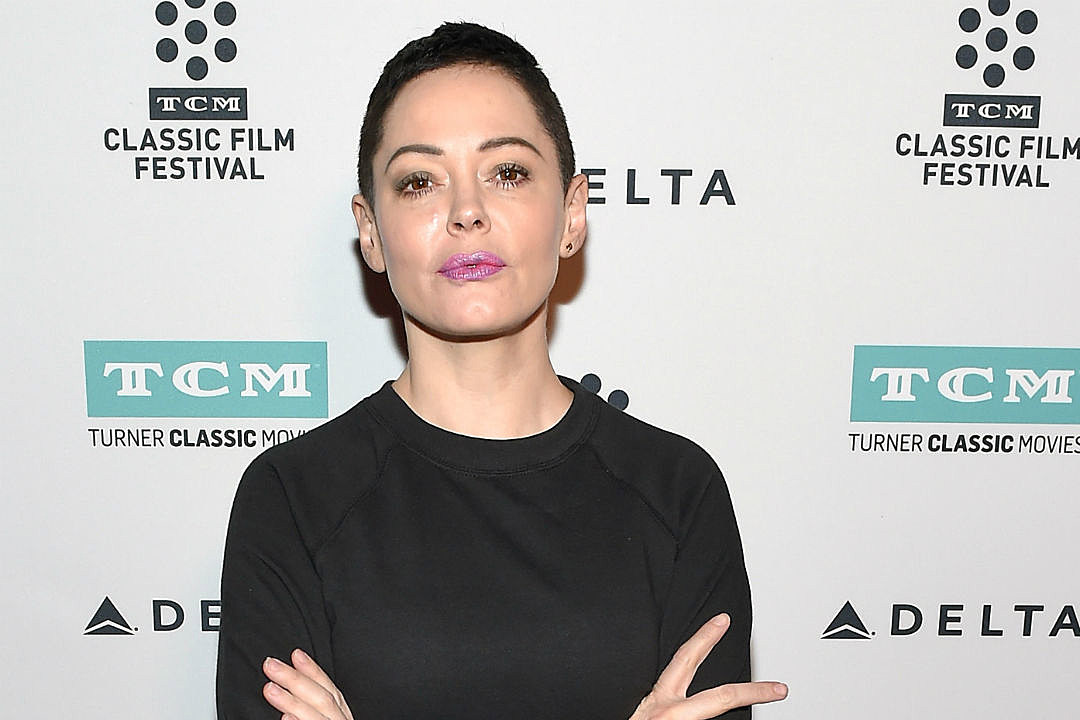 Rose McGowan's Twitter account has been temporarily suspended after her impassioned reaction to an expose in which a handful of women claim they were sexually assaulted by Harvey Weinstein over the years. The move has drawn fury from other users who say accounts like Donald Trump's, by contrast, remain active in spite of Trump's veiled war threats and constant posting of lies.
McGowan posted "TWITTER HAS SUSPENDED ME. THERE ARE POWERFUL FORCES AT WORK. BE MY VOICE" on her Instagram account last night (October 12) with a screenshot of Twitter's message of her suspension. The site vaguely claimed that McGowan had broken one of its rules, though it didn't mention any specifically, and said her account would be restored within 12 hours.
Bob Weinstein is a POS. They allllll knew. pic.twitter.com/zWJZf52ywq

— rose mcgowan (@rosemcgowan) October 11, 2017
McGowan had spent previous days decrying Weinstein and men like Ben Affleck, whom she claimed knew of Weinstein's transgressions and did nothing about them.
And followers were not happy, claiming Twitter had begun cherry-picking its choices for suspension. McGowan, they said, was far less of a danger than many other accounts.
So let me get this straight: Rose McGowan gets suspended but @twitter is fine with neo-nazis continuing to hate mob? https://t.co/NGL16mm3ZQ

— Joy Reid (@JoyAnnReid) October 12, 2017
Twitter suspended Rose McGowan. It's forces like these that allowed predator Harvey Weinstein to perpetuate his actions for 30 years.

— Zendaya's ShoesRule (@myfeetonfleek) October 12, 2017
Hey @Twitter let us know which of these rules @rosemcgowan broke. Asking for multiple victims of sexual violence. https://t.co/eiZjQeMAVg

— Jessica Chastain (@jes_chastain) October 12, 2017
Rose McGowan attacks sexual harassers. Gets suspended.

Richard Spencer attacks minorities. Gets blue checkmark.

— Eugene Gu, MD (@eugenegu) October 12, 2017
Seriously @Twitter? You allow Trump to spew far worse, daily and suspend Rose McGowan? https://t.co/cklFUiYFjE

— Amy Siskind (@Amy_Siskind) October 12, 2017
.@TwitterSupport, the President just threatened to murder everyone in Puerto Rico, can you do something about this? Or are you too busy banning Rose McGowan for basically nothing?

— Alex Zalben (@azalben) October 12, 2017
I woke up to news that Rose McGowan was suspended from Twitter for speaking out against Sexual Harassment. Meanwhile, President Trump spews hate via his Twitter account every day and Twitter doesn't care. Why is Twitter continuing to be complicit with Trump's hate speech?

— Ed Krassenstein (@EdKrassen) October 12, 2017
In October 2016, McGowan slammed Hollywood executives for being soft on rape culture in a string of Twitter posts.
"Do not work with those you know to be offenders or you are no better than they," McGowan pleaded in the message. "Take a stand…You are culpable for your actions," she continues. "Stop rewarding sociopaths. Every time you sanction abhorrent behavior, you are aiding and abetting a crime, that makes you no better than the criminal…Why are you so cowardly that you would take the softer, easier way out?"
These Celebrities Supported Hillary Clinton for President:

Source:
Twitter Suspends Rose McGowan's Account, Inciting Outrage From Followers