Will Wonder Woman Be the Villain of the Upcoming 'Flashpoint' Film?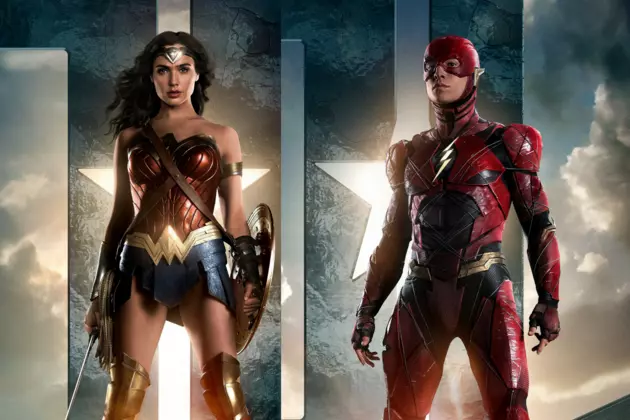 Given the film's box office success and surprising – albeit extremely preliminary – Oscars buzz, it's probably fair to declare 2017 as the year of Wonder Woman. And all this Wonder Woman excitement has fans asking: after we see the character again in this fall's Justice League, what's next for the star of the DCEU? Will she jump forward to the modern world in Wonder Woman 2? Will we continue to see her adventures unfold throughout the 1900s? Or will Warner Bros. do something really wacky with her character, like, I dunno, make her the villain of another DCEU movie?
Ding ding ding. Yesterday, Forbes (via Heroic Hollywood) published a piece that examined the impact that Wonder Woman's success will have on the future of the DCEU, and author Mark Hughes noted that Gal Gadot was "also expected to reprise her role as Wonder Woman in the upcoming production of Flashpoint." Hughes also turned to Twitter to add further fuel to the Wonder Woman fire:
Just b/c something was in comics doesn't mean it's not news when we find out it's happening in films, or not worth reporting the film plan.

— Mark Hughes (@markhughesfilms) August 5, 2017
This will come as no surprise to fans of the comic book series, who know that the crossover event transformed Wonder Woman into a ruthless and brutal Amazonian tyrant. If Gal Gadot will indeed be signing on for Flash's film, it's worth asking the question: why would Warner Bros. take all of their Wonder Woman goodwill and immediately trade it in for a gritty version of Diana Prince? Fans fell in love with Wonder Woman because it was a cheerful, bright, and humanistic take on the DCEU. It seems strange that their first reaction is to turn Gadot's character back into the superhuman tyrant of, say, Superman in Batman v Superman: Dawn of Justice. Much has been made of the new direction that Geoff Johns and company are taking with the studio, so we'll see what the future holds, but color me confused at the very least.

Source:
Will Wonder Woman Be the Villain of the Upcoming 'Flashpoint' Film?