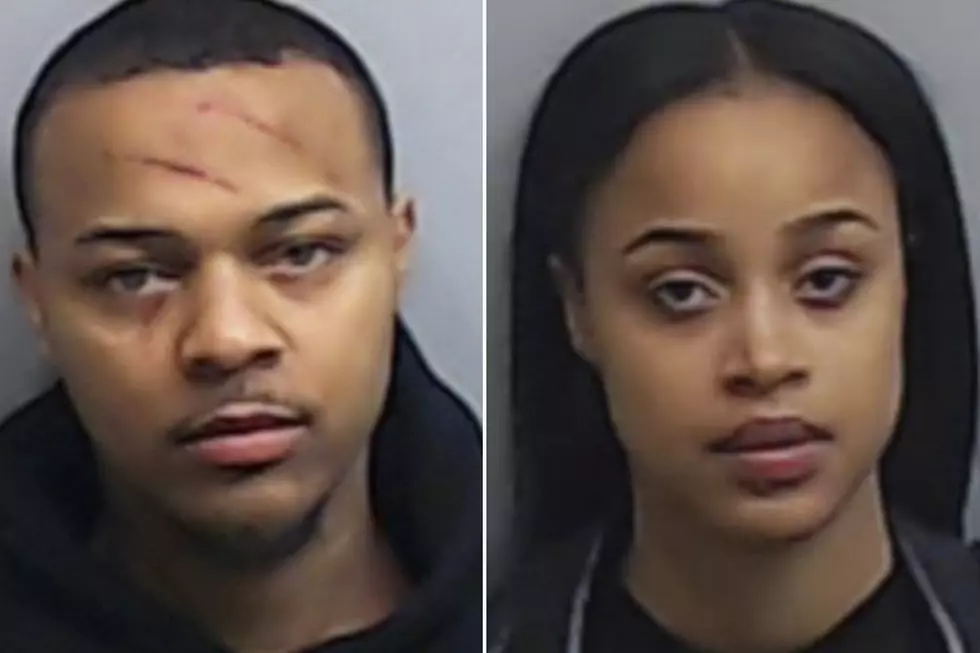 911 Call From Bow Wow's Alleged Fight With Girlfriend Surfaces
Fulton County Jail
Just days after Bow Wow was arrested for battery after allegedly being involved in a fight with his girlfriend Leslie Holden, audio from Holden's 911 call has surfaced on the internet.
TMZ posted the audio on Wednesday (Feb. 6), and it's definitely a harrowing listen. In the audio, a distraught Holden is telling the operator that she has been assaulted by Bow Wow and that she's sitting in her jeep.
"He's was hitting me in places and he said that nobody is going to believe me," she tells the operator. When the operator asks her if she needs any medical attention, Holden replies, "I don't feel like I do."
She also claims that cops did show up hours prior for a previous disturbance call, but she alleges that Bow Wow and two of his friends locked her in a bedroom and took her phone away.
Another 911 call was made by the apartment building manager who that a resident is complaining about a fight coming from Bow Wow's apartment and claimed that she heard a male voice say, "Slap the fuck out of this bitch."
As we previously reported, Bow Wow and Holden were arrested for battery in Atlanta on Saturday (Feb. 2). The rapper-actor claims his girlfriend assaulted him, while Holden claims he put hands on her. Unable to determine who started the fight, they were both arrested on the spot and taken to the Fulton County Jail. Bow Wow was released on $8,000 bond.
The rapper's attorney, Joe. S Habachy, claims that his client was wrongfully arrested and was the victim in the altercation. He also alleges that Holden was allegedly drunk during the altercation. In his statement, Habachy labels Holden as the "prime aggressor."
You can listen to the audio of Leslie Holden's 911 call as well as the building manager's call to 911 below.
Here's the Ultimate Guide to Rappers With Acronyms in Their Name