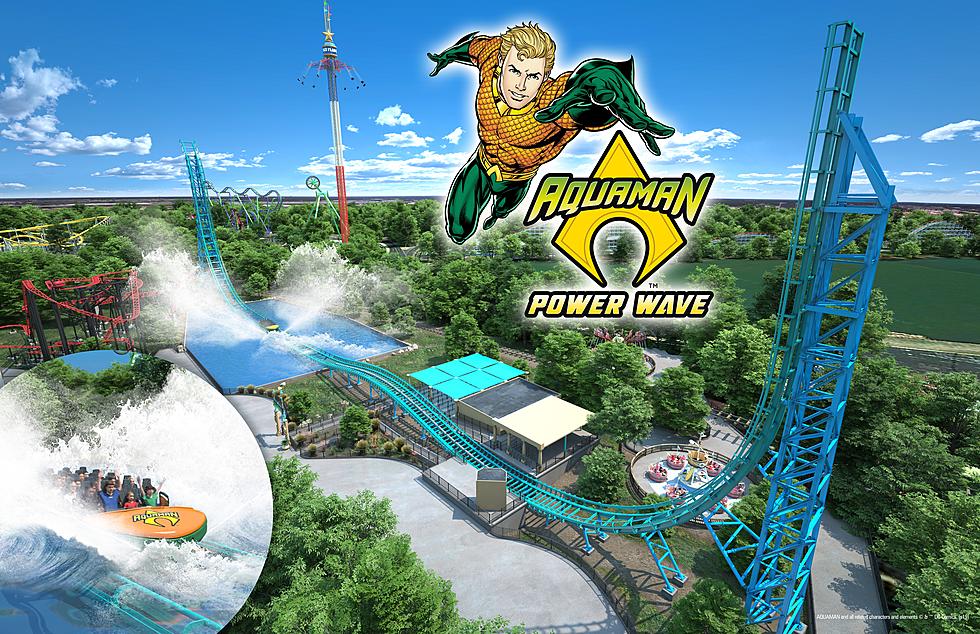 Aquaman: Power Wave Coming To Six Flags Over Texas
Six Flags Over Texas
Aquaman is getting a major upgrade at Six Flags Over Texas. Opening in 2020, Aquaman: Power Wave will be launching 20 riders at at time backwards and forwards up two 148 feet tall towers on either end of the track only to end up plunging straight down across 700 feet of track over water before finally making a massive splashdown on the final free fall.
Riders will reach speeds of up to 63 miles per hour on this unique coaster design while sending thousands of gallons of water splashing across the pond and on them too on the final splash down free fall, which will be a welcomed relief from the Texas heat in the summer.
Six Flags leads the industry in thrill ride innovation; it is part of our DNA, and we are taking thrills to the next level with the opening of AQUAMAN: Power Wave. We are excited to theme our latest unique and memorable ride around the iconic DC Super Hero. When the weather heats up in Texas, guests will swarm to this attraction for a water thrill ride experience like no other in the country."
Aquaman: Power Wave will be replacing the current Aquaman: Splashdown (formerly Splashwater Falls) and will be opening sometime in 2020. We'll let you know the specific date when it gets closer!