Chick-Fil-A Serves Mac & Cheese And Is Open 24 Hours
Photo Credit: Chick-Fil-A
Imagine a world where this is possible. It's called Dwarf House, and it might be a long drive from East Texas, but it might be worth the trip. I don't mean to get your hopes up though, they might be open 24 hours a day, but it's not 7. Just like any Chick-Fil-A, and especially these, they follow the rule of being closed on Sunday.
There are Dwarf House restaurants, a few of the very first Chick-Fil-A restaurants ever, in Atlanta, Georgia. These cozy dinner spots were the birthplace of the Chick-Fil-A sandwich we know today. I am amazed that I had never heard about them, though the information is plentiful.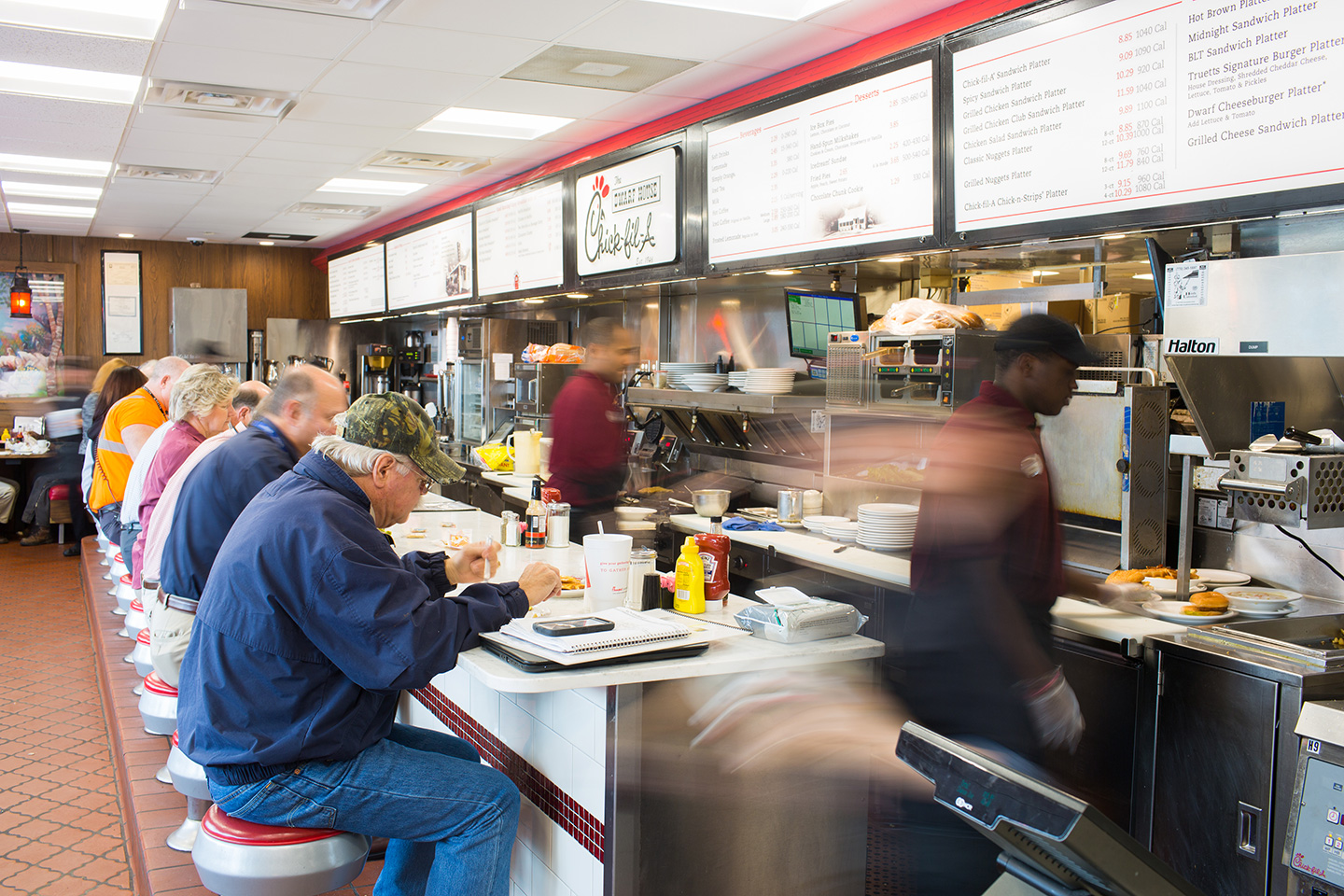 The Dwarf House, a classic diner-style restaurant, sits nestled away from the roar of the city in a small South Atlanta suburb. Built on old brick from red Georgia clay and topped with a quirky red roof, it looks more like an outdated home than it does a restaurant. For Ellis Hogue, that's exactly what it is: home.

"I've been coming here since 1966," says Hogue. "Sometimes I come in three, four, even five times a day, and I love it every time. These people are like family to me."

The start of a legacy

Dwarf House, a humble little restaurant, is actually much larger than its four walls make it seem. It was the first restaurant S. Truett Cathy, the late founder of Chick-fil-A, ever opened. It was here he invented (and his customers taste-tested) what would become the classic Chick-fil-A Sandwich fans enjoy in more than 2,000 restaurants and 43 states today.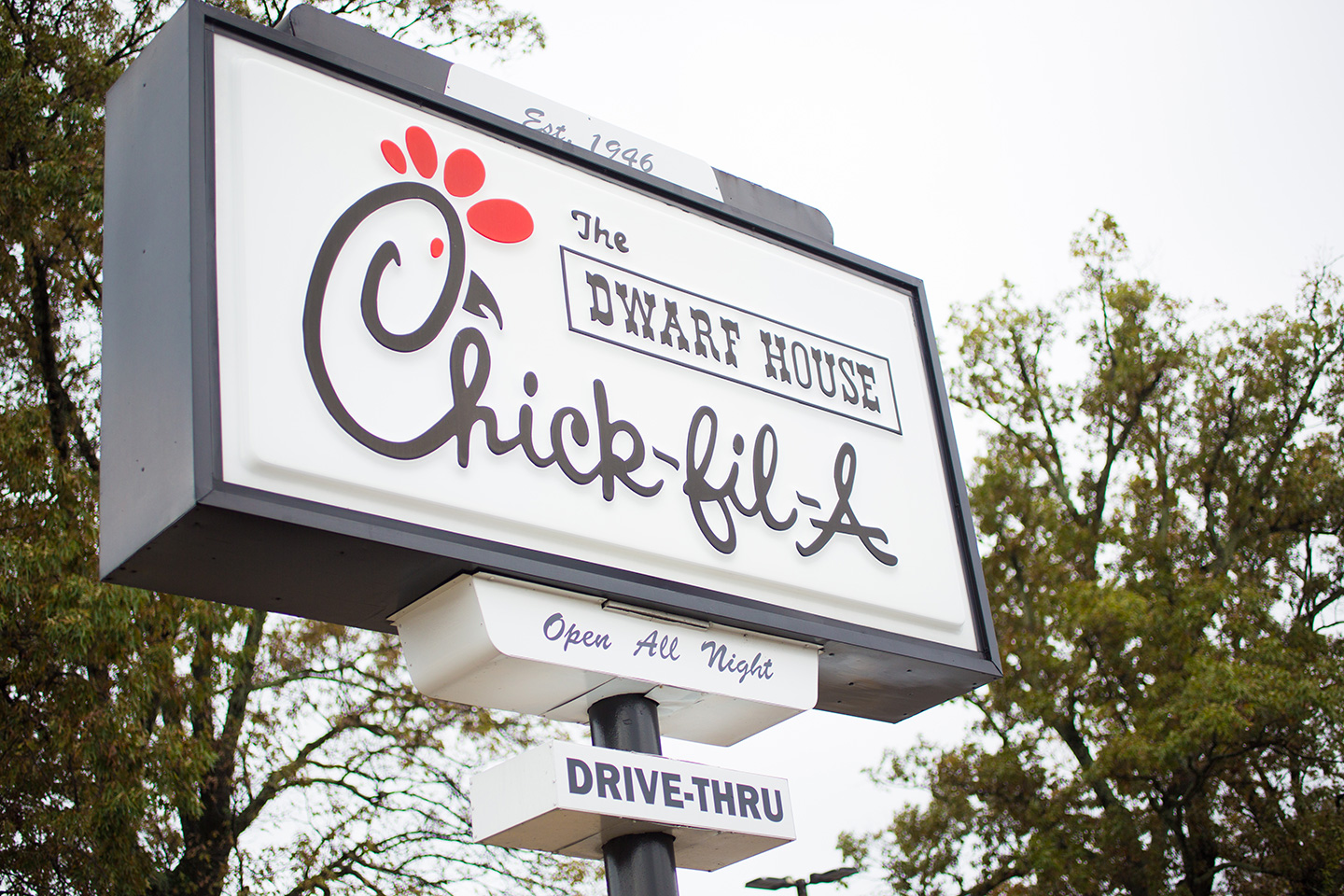 While Dwarf House still serves the original chicken sandwich (24 hours a day, six days a week), it is unlike any other Chick-fil-A restaurant in the country. It's a diner, complete with a long counter, high stools, waitresses and line cooks preparing the same menu from 1946. Dwarf House staples include the famous Hot Brown (if you have to ask, you need to try it), BLT sandwich, steak and even hamburgers (much to the Chick-fil-A Cows' chagrin).
The Hot Brown, it's kind of like Shepard's Pie, but instead of ground beef, it's layered on Chicken. They also have friend okra, and of course lots more diner fair. Might be time for a road trip. If I am ever in Georgia, I will look it up for sure.