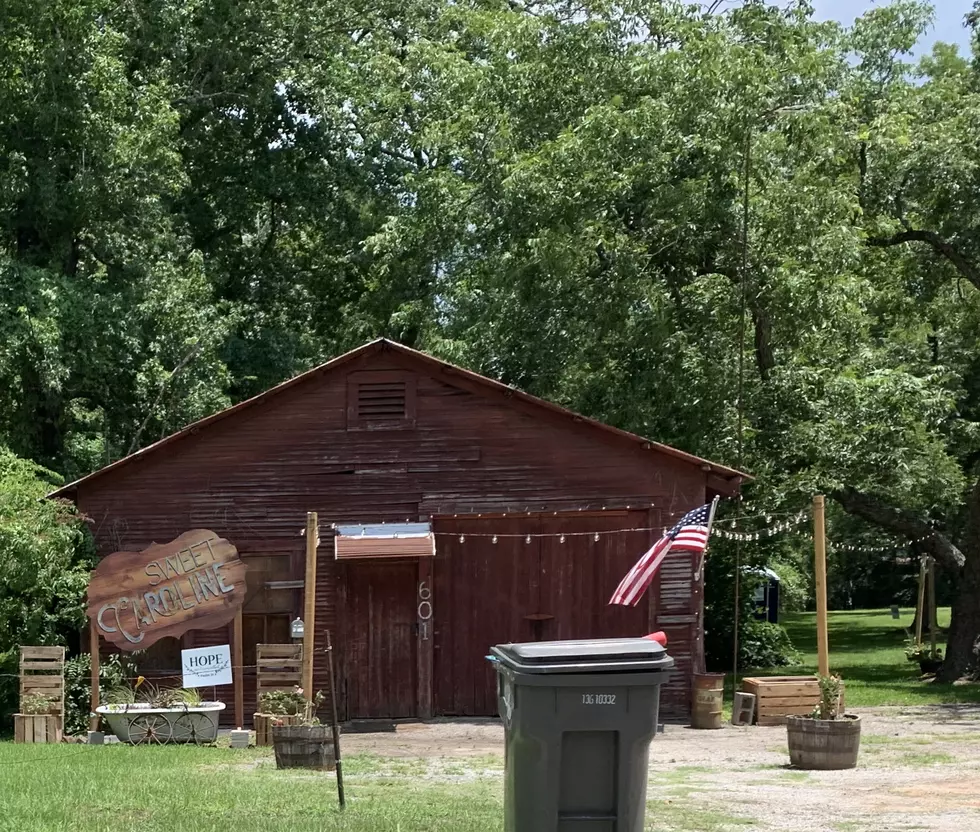 Date Night At Sweet Caroline
TSM Lufkin - Dan Patrick
Sweet Caroline is hosting a date night on Friday July 24th, at 8:30pm. They are located just minutes from the station at 601 S. Bynum St. in Lufkin. Date night is one of many events to come at this one of a kind venue.
Take your significant other for  date night under the stars. They will be showing "A Star is Born." Tickets are just $45 per couple and includes a picnic style dinner per couple. Speaking of the food, they are partnering with Noshbox for the spread. Box will include a mix of meats, cheeses, fruits, and spreads for you and yours to enjoy while you watch the movie.
The event is for a limited number of people, and it is close to sold out. Honestly, it's such a good idea, I can't imagine there are many spaces left.  It's outside, so social distancing shouldn't be an issue. The event on facebook has a lot of interest, so it should be well attended.
Sweet Caroline has evolved into a event venue, an event rental showroom, and a personal studio for the owner Barbra. It's also slated to become a Pop Up Shop over the holidays. I have driven by this building many times over the years, and I am glad that instead of falling into disrepair it's being loved and used. Unique in every way, you will benefit from finding out more about Sweet Caroline.
If you are interested in the event you PM them on facebook for tickets and more details. Just click here.