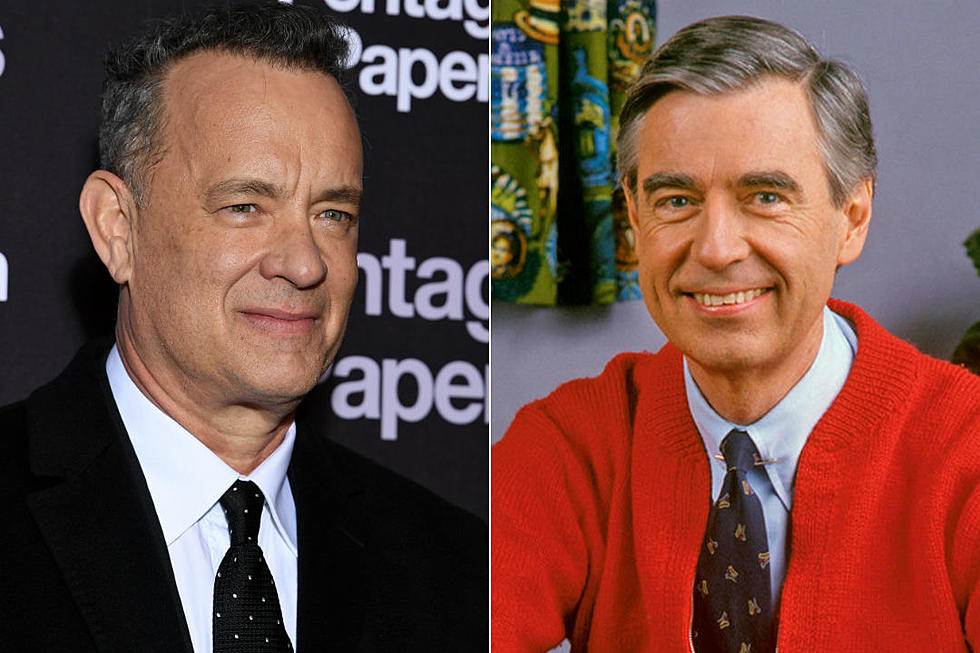 Director of Tom Hanks' Mr. Rogers Movie Says It's Not a Biopic
Pascal Le Segretain, Getty Images / PBS
There's been a new trend recently in biopics — that is, that they're not biopics, not exactly. These movies focus on one aspect of the person they're about over a short period of time, maybe a year or a week in their life, opting to closely study one thing rather than provide an overview of their entire life. That's where Tom Hanks-starring Mr. Rogers movie You Are My Friend falls.
The movie's director Marielle Heller told Entertainment Weekly that she didn't appreciate that You Are My Friend was immediately labeled a biopic when the casting news was announced.
I disliked that when it got announced it was characterized as such. It's really not. It's a movie that's largely focused on a reporter and [Mr. Rogers'] relationship to his life, and how [the reporter's] whole world changes when coming in contact with Fred Rogers.
The plot hinges on the period of time when Fred Rogers was interviewed by Tom Junod for his 1998 Esquire profile, and focuses on Junod's emotional bond with Rogers that developed over the course of their meeting.
It's a story for our times, a story about kindness and family connection and trying to tap into our better self. God knows we need that right now! In the research for the movie, the writers found that more people than they could possibly count credited Mr. Rogers with changing their lives…. [It's about] one man who's in a critical point in his life — becoming a new father, having issues with his own father — and meeting Mr. Rogers to write a piece about him, thinking it's going to be a bit of a puff piece, but it ends up changing his entire life.
Heller also mentioned that while Hanks might not look exactly like Rogers, he gets where she's going with this movie, and work on playing Rogers as a character will start soon.
We haven't done any work on character yet…. We won't be there until later in the summer, probably. But, we've had a lot of conversations about the character and he understands the essence of Mr. Rogers. The response to that casting has been overwhelmingly positive, because even though he doesn't look exactly like [him], essence wise, he's in the same vein.
She's absolutely right about Hanks and Rogers sharing an "essence" — when Hanks was cast, the positive response to one universally beloved person playing another was pretty much unanimous. (I almost had a heart attack the day they were both trending on Twitter when the casting news was announced.) One things's for sure: this movie is definitely going to make a lot of people cry while simultaneously allowing themselves to feel better about themselves and each other and will just generally be a force of extreme good in this scary, confusing world.