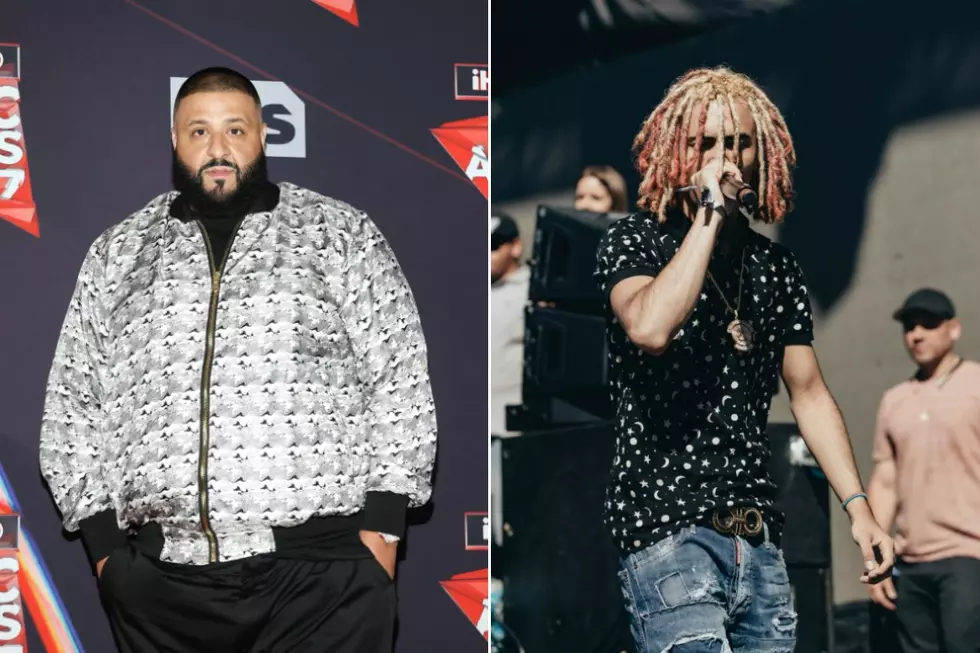 DJ Khaled Wants to Sign Lil Pump to We the Best Music
Jesse Grant, Getty Images / @theinfamousjc
The bidding war for Lil Pump continues. Just a little over a week after Gucci Mane offered to sign the rising South Florida rapper, DJ Khaled's done the same, telling the world he wants the teenager on his We the Best Music Group roster. Uploading a picture of himself with Pump to Instagram, the irrepressible DJ made it clear signing the teenage rapper is a top priority.
"MOGUL TALK!!" Khaled began in the caption for his post. "STILL IN THE MEETING !!!! I TOLD MY LAWYER THIS IS URGENT !! Let's get this deal done ! @lilpump @wethebestmusic??? LET THE LAWYERS WORK !!! Great meeting wit @lilpump and his team @DooneyThaLights @Abond15 @TimThaLights @ThaLightsGlobal BLESS UP !! AFTER YOU READ THIS POST MORE PICS OF THE MEETING UP NEXT ! 📸"
Lil Pump is a free agent—and he should be a coveted one. Few rappers have risen through the ranks of success like Lil Pump, whose single "Gucci Gang" was certified platinum on Jan. 11.
Peep DJ Khaled's post announcing his intentions to sign Lil Pump below.
See New Music Releases for January 2018