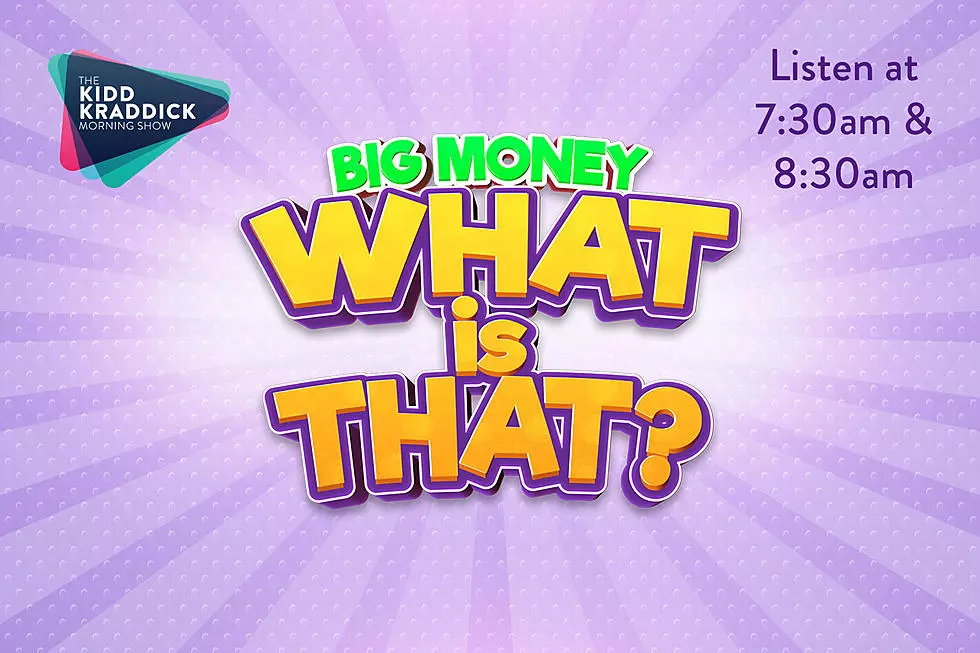 Exclusive Clue For The Kidd Kraddick Morning Show's 'Big Money What Is That?'
Kidd Nation
Weekday mornings on East Texas Number One Hit Music Station K-Fox 955 at 7:30 am and 8:30 am the Kidd Kraddick Morning Show is giving you a chance to win some cash. Listen at those times for the noise to play the "Big Money What Is That?".
The sounds could be anything; there are endless possibilities. Is it keys being thrown in the refrigerator crisper drawer? How about a garbage truck dumping its trash, or just clicking a mouse? You just never know until you listen.
Be one of three correct callers to 1-800-KIDD-LIVE or 1-800-543-3548 to play. You could win $1,000, $3,000, $5,000, $10,000, or more according to how long the sound remains elusive to all the callers.
If there are no correct guess after all three callers try to identify the sound, the Kidd Kraddick Morning show adds another $500 to the jackpot for the next time they play. The money keeps adding up and you could win it all.
How To Get The Clue For The "Big Money What Is That" On Kidd Kraddick
Members of KiddNation are jumping online to sign up and getting an exclusive clue to help identify that noise and even give you some incorrect guesses that you may have missed. Click HERE to go to KiddNation's website to sign up.
If you have heard every clue and have all the hints and incorrect guesses, you will drastically increase your odds of getting the sound right. You can always listen right here on the K-Fox 955 app if you can't be close to the radio. Get ready to win that money!
See Inside This Off Grid Estate In Austin, Texas
This place really does have it all.
See Inside This Perfectly Modern Farmhouse In Fort Worth, Texas
Horse Lovers Dream Property In Hudson, Texas
This place has it all, especially if you love horses.