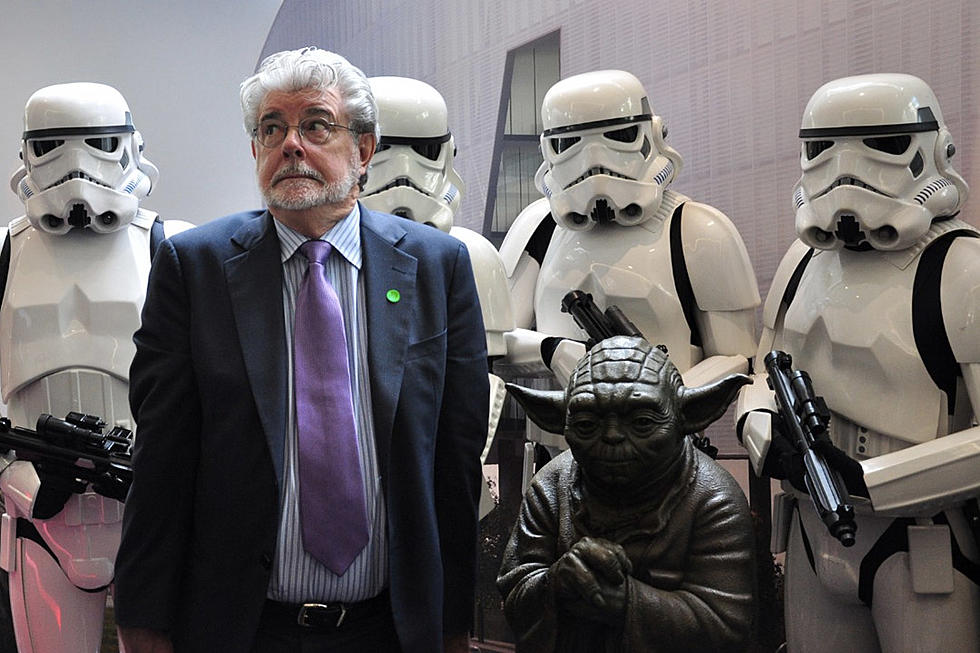 George Lucas Thinks 'The Last Jedi' Is 'Beautifully Made'
Getty Images
Rian Johnson's The Last Jedi has gotten high praise from The Man himself: George Lucas, the Allfather of Star Wars, praised the newest entry into the franchise for being "beautifully made."
After recently screening it (because George Lucas, being George Lucas, probably gets the first print of any new Star Wars film as soon as it's available), Lucas told The Hollywood Reporter, through his rep, that he admired the look of The Last Jedi, "And in speaking with director Rian Johnson after viewing was complimentary." Imagine being complimented on your new Star Wars movie by Lucas himself. Rian Johnson must be walking on air.
Though he's not directly involved in the franchise following its sale to Disney, Lucas has historically been into the new Star Wars movies – he dug Rogue One, and knew that the fans were going to love The Force Awakens (though he wasn't much into its "retro" style). The Last Jedi has already charmed critics, holding its 94% Rotten Tomatoes score steady since reviews dropped on Tuesday, and if George Lucas himself liked it — well, what more convincing do we need?
The only question I have for him is, how does he feel about the porgs?
Star Wars: The Last Jedi opens December 15.