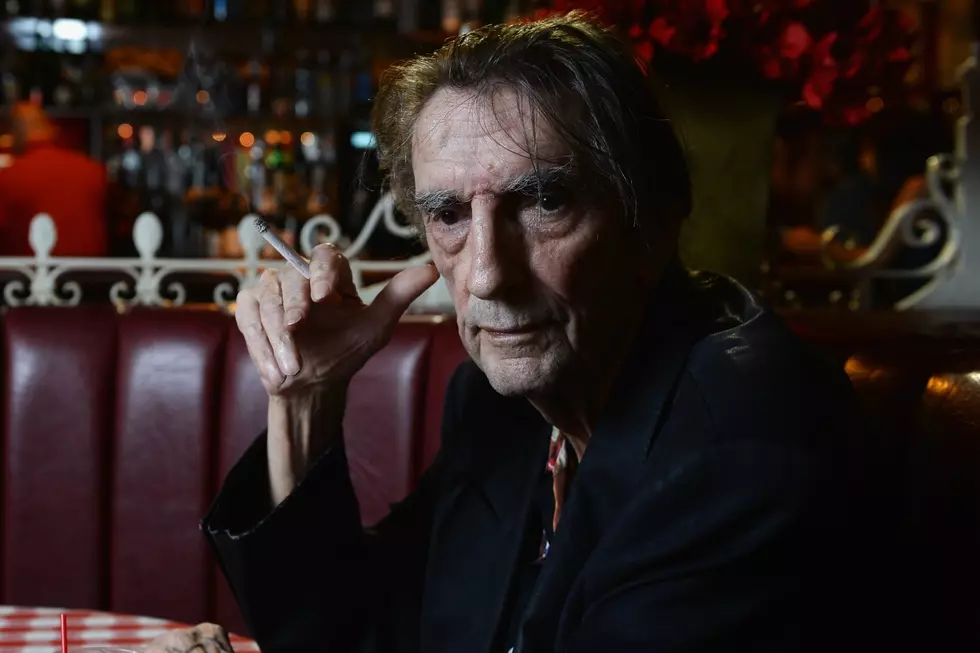 Harry Dean Stanton, Star of 'Godfather II,' 'Escape from New York,' 'Alien,' Has Died at 91
Michael Buckner, Getty Images
Harry Dean Stanton, accomplished actor, musician, and singer, has died at 91 years old. He starred in almost too many films to name, from Pretty in Pink to Repo Man, to Cool Hand Luke, Alien, Escape From New York, and Wild at Heart, and was beloved by fellow actors, directors, and critics alike.
Stanton died peacefully at Cedars-Sinai Hospital in Los Angeles Friday afternoon, TMZ reports. His career spanned more than six decades after his breakthrough as silent, troubled protagonist Travis in Wim Wenders' 1984 film Paris, Texas. He went on to star in iconic roles in The Godfather Part II, Christine, Red Dawn, Alien, Two-Lane Blacktop, and Repo Man (a role which he reprised in a cameo on NBC's Chuck). He was the kind of actor to pop up sometimes unexpectedly, yet steal every scene he was in.
He was a favorite of film critic Roger Ebert, who once said "no movie featuring either Harry Dean Stanton or M. Emmet Walsh in a supporting role can be altogether bad."
Stanton was a navy World War II veteran who was at the Battle of Okinawa. He was also a big presence on television, knocking out eight appearances between 1958 and 1968 on Gunsmoke, and four on Rawhide, and even cameoed as himself on Two and a Half Men. His cult film status even launched the Harry Dean Stanton Film Festival, which had its first run in 2011 and screened Paris, Texas, Repo Man, Cool Hand Luke, as well as the premiere of PBS documentary Harry Dean Stanton: Crossing Mulholland.
He was most recently seen in this summer's Twin Peaks: The Return, reprising his role as the small town's trailer park owner Carl Rodd from 1992's Fire Walk With Me. His last performance will be in John Carroll Lynch's Lucky.
In 2013, he told The Guardian that he never saw a difference between acting and living everyday life: "We're acting in a way, but we are not putting on an act. That's the crucial difference for me. I just surrender to it in much the same way I surrender to life. It's all one big phantasmagoria anyway. In the end I've really got nothing to do with it. It just happens, and there's no answer to it."