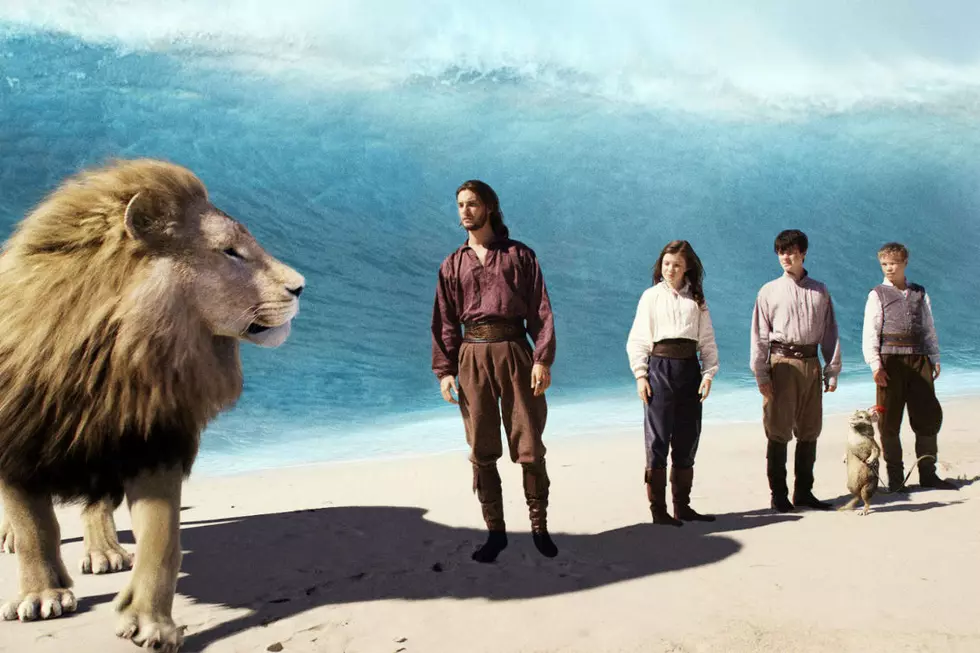 'Captain America' Director Joe Johnston Climbing Onto 'Narnia: The Silver Chair' Revival
Disney
While C.S. Lewis' groundbreaking Chronicles of Narnia has seven books, Walden Media has only managed to make three of them into movies. Back in 2011 it didn't look very hopeful for the series, as it seemed that their contract with Lewis' estate had expired and not been renewed. But now everything seems to be in order, and The Silver Chair is on the horizon, chronologically the sixth book in the series and the first since The Magician's Nephew not to feature the Pevensie children. Today, Captain America director Joe Johnston has announced that he's taking the helm of the project.
Variety reports that Johnston will work with Life of Pi screenwriter David Magee on the film. The first three Narnia movies focus mainly on the Pevensie siblings' adventures, but The Silver Chair will branch off from that, keeping their bully cousin Eustace (who, after Voyage of the Dawn Treader, is now a nice guy), and introducing a bunch of new characters. The Silver Chair is possibly the weirdest and darkest of the seven books: Eustace and his friend Jill journey to Narnia and are tasked by the now-elderly Caspian to find his missing son Prince Rilian, who has been kidnapped after his mother was eaten by a green serpent. On their quest to locate him they meet a friendly frog-man, some giants, and a mysterious sorceress.
Johnston created a fantastically retro feel with the first Captain America movie (it's worth another chance if you didn't like it the first time!), and is a great choice for this story, which is definitely the most bizarre and scariest of the seven books. No word yet on whether Will Poulter, who is now 24, will be back to play Eustace, who would still be a schoolchild in this. Narnia time is weird.