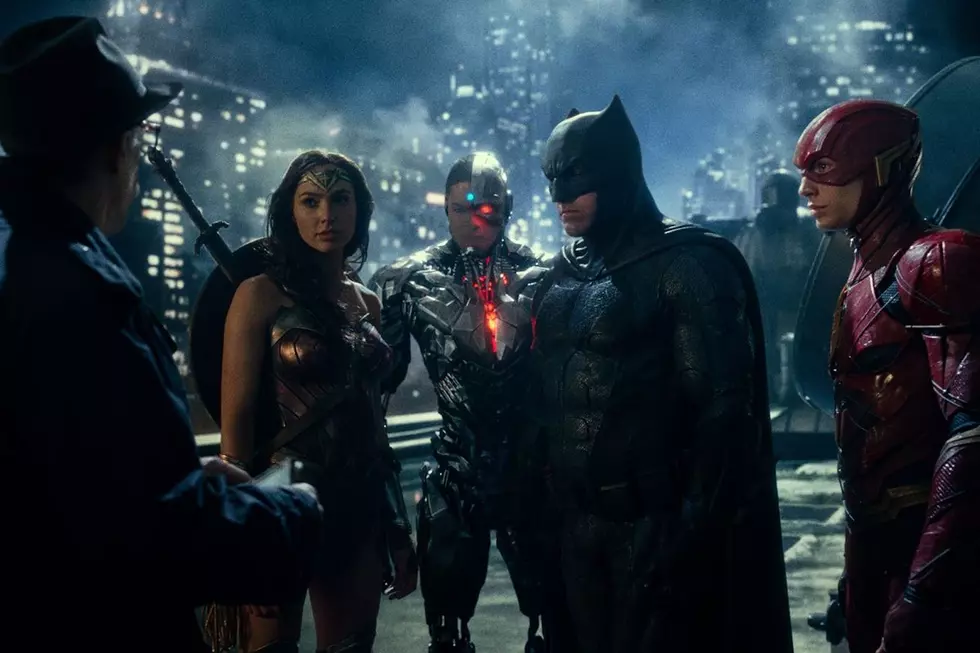 Those Expensive 'Justice League' Reshoots Made Up About 15-20% of the Movie
Warner Bros.
Justice League went through some highly-publicized, extensive reshoots that reportedly cost around $25 million. That's a lot of money for something that's usually more like a cleanup process in post-production, but rumor had it that the reshoots — overseen by Joss Whedon after Zack Snyder's exit — were done to lighten up the tone of a lot of the movie, particularly with Cyborg. After rumors abounded that the movie had been basically "remade" during the post-production process, a lot of us wondered how much of what had originally been shot (which was also rumored to have been "unwatchable") made it into the final cut. The answer? According to one of the producers, a pretty hefty chunk.
The Associated Press interviewed Charles Roven, who's produced every live-action Batman movie since the Nolan trilogy, and he said that the reshoots made up about 15 to 20 percent of the final film.
The goal is to make sure when you're watching the movie, it all feels cohesive. That imprint that Joss had, some aspect of it is going to come out in the direction, but the actors are already pretty much down the road on their arcs. Let's just say 80, 85 percent of the movie is what was originally shot. There's only so much you can do with other 15, 20 percent of the movie.
That's not as big a chunk as the rumors would have had us believe, but it's still a pretty large number for a process that's normally done as last-minute touch up. Were the reshoots worth it? A number of reviews of the movie mention a marked difference that may be apparent between what Snyder shot and what Whedon shot, which unfortunately doesn't jive with Roven's note that the movie must be cohesive. Our own Matt Singer writes in his review that the end result is, well, not very good at all. If anything, I feel for the actors who had to slog through almost another full-length production process only for the final product to be as disappointing as we were all worried it would be.
Justice League opens in theaters November 17.
Gallery – DC Movie Easter Eggs: