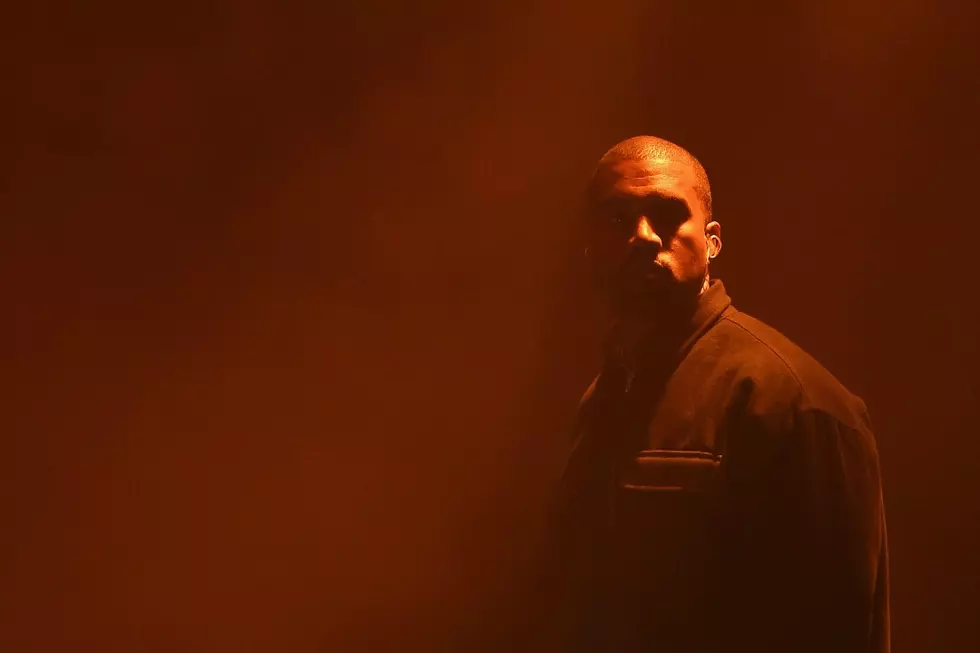 Kanye West Raps for Girl Battling Cancer Before She Passes Away
Jamie McCarthy, Getty Images
Much has been made about the size of Kanye West's ego, but if you've followed the rapper's career, you know his heart's even bigger. That's a point that was made once again when it was revealed that 'Ye helped make one fan's dream come true a short time before she passed away after a battle with cancer.
The story came to light when a Twitter user by the name of Debbie revealed Yeezy's good deed. That tweet came in response to another wishing for the G.O.O.D. Music founder to put out more music.
"This girl in my town had cancer and Kanye called her a couple days ago to rap for her," Debbie began. "I think Kim was there too. Wasn't even blasted on social media or anything. She passed yesterday. I have so much respect for him tho. Making her happy in her last moments."
The specifics of this story haven't been disclosed, but Debbie did reveal that it was the massive 'Ye fan site, Team Kanye Daily, that helped make Yeezy's phone call possible.
Additionally, his wife, Kim Kardashian-West, who's expecting her third child with Yeezy at some point this year, seemingly confirmed the incident took place in a tweet of her own. "We are praying for her family. 🙏🏽," wrote Kim K in a tweet.
Check out the story for yourself in the tweets below.
See New Music Releases for January 2018