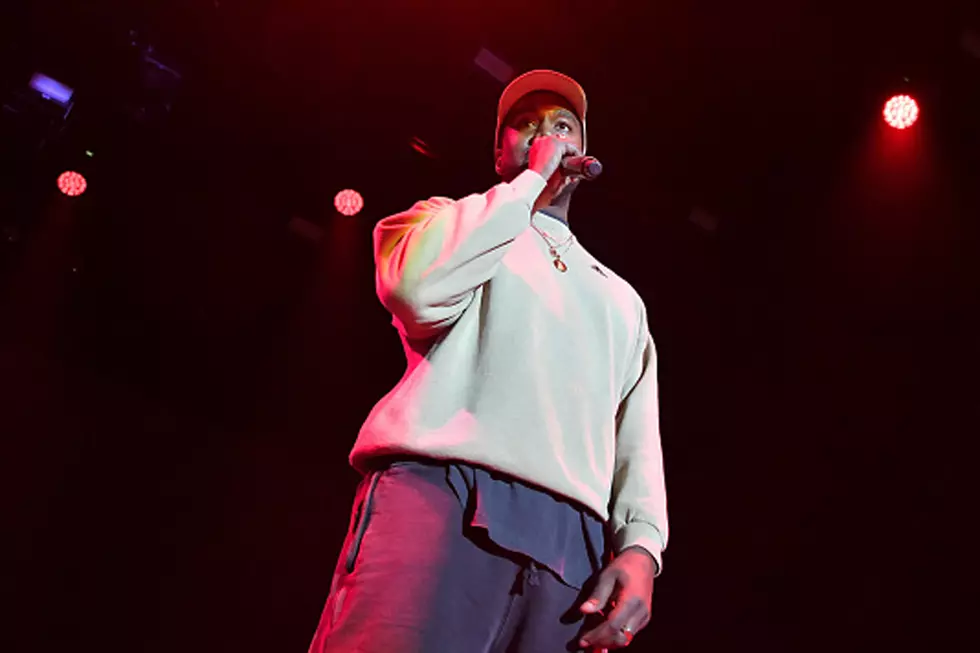 Kanye West Apologizes to Actor for Using Phone During 'The Cher Show' Musical
Neilson Barnard, Getty Images
Kanye West got caught red handed doing something we all do from time to time at the worst time. Last night (Dec. 3), the Kids See Ghosts rapper and his wife Kim Kardashian-West attended the opening night of The Cher Show on Broadway in New York City. According to TMZ, 'Ye must have been on his phone long enough during the show for actor Jarrod Spector, who stars in the show, to call him out on Twitter.
"Hey @kanyewest so cool that you're here!" Spector tweeted. "If you look up from your cell phone you'll see we're doing a show up here. It's opening night. Kind of a big deal for us. Thanks so much."
"The dynamics of Cher and Sonny's relationship made Kim and I grab each other's hand and sing 'I got you babe' please pardon my lack of etiquette," 'Ye said. "We have so much appreciation for the energy you guys put into making this master piece."
Yeezy's camp adds that Kanye loved the production of the show and was simply taking notes on his phone. Kim and Kanye were originally scheduled to leave during intermission to catch a flight, however they stayed and pushed their flight back just to see the ending.
Check out the tweets from actor Jarrod Spector and Kanye West below.
See Photos of Kanye West's Different Looks Over the Years