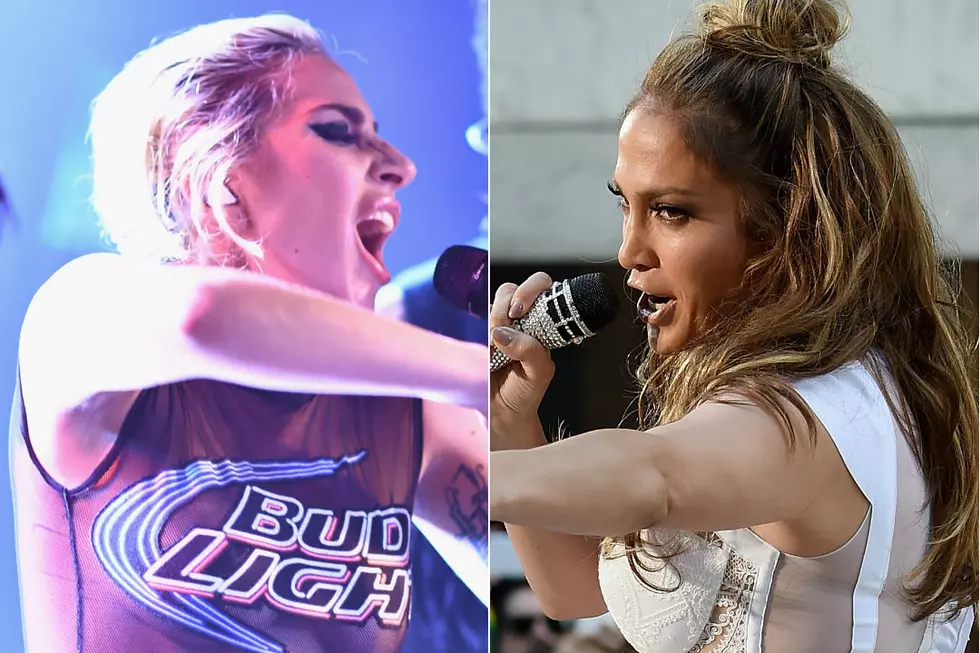 Lady Gaga, Jennifer Lopez + More Celebs Tweet Last-Minute 2016 Election Pleas
Dimitrios Kambouris/Jamie McCarthy, Getty Images
Tomorrow (November 8), the United States voting public will decide the fate of the country, at least where the next four years are concerned. And Lady Gaga, Madonna and more celebrities are urging their fans to get out and ensure they cement the future they seek.
Though millions of Americans have had the opportunity to vote early in 2016, the bulk of the nation's ballot boxes will find occupants in just a few short hours, when voters will side with Democrats by voting for Hillary Clinton, go for the GOP with a Donald Trump-vote or take things a little off-script and support independent candidates Jill Stein or Gary Johnson. Climate change, women's rights and the economy are a few driving forces behind the year's especially divisive political contention, and the country's most identifiable celebrities — maybe more than ever before — have used their reach and influence to share stories, ideals and advice with followers.
And they're not giving up until the last ticket's submitted.
Between Julia Louis-Dreyfus, who's pushing for real strategies to combat climate change and Alicia Keys, who's more generally canvassing for a future that finds fuel in love over hate, Hollywood is making good use of its leverage in the eleventh hour. See what some prominent A-listers are saying as the election draws nearer, research the candidates if you haven't already and, if you're of age and registered, find out where you can vote to effectively make your voice heard.
As many have pointed out, there are no do-overs — come Wednesday, everything will have changed.
These Celebrities Are With Hillary Clinton in 2016: