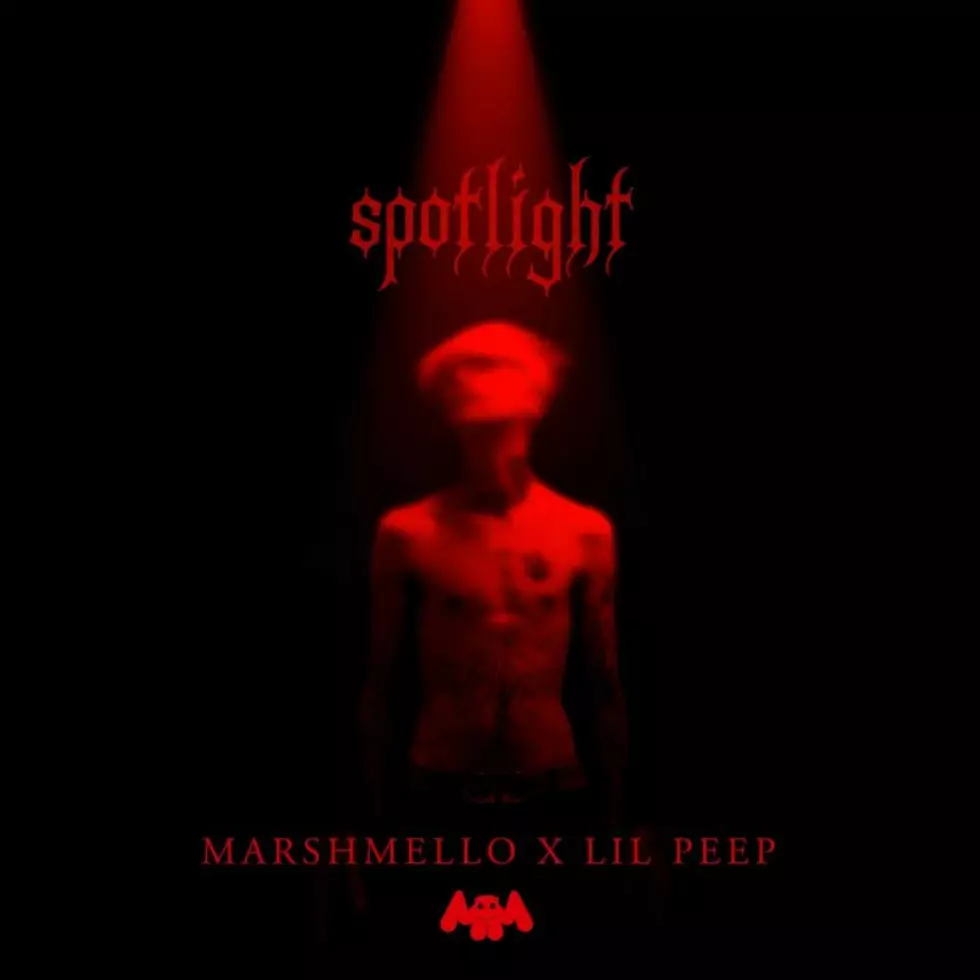 Lil Peep and Marshmello Link on New Track "Spotlight"
Joytime Collective / Lil Peep
Lil Peep will continue to live on through his music. Today (Jan. 12), as promised, we get the late rapper's new collab with EDM producer, Marshmello, called "Spotlight."
The beat maker first announced the song earlier this week. "Marshmello x @Lilpeep this Friday 🙏🏼🌟," he typed on Twitter. According to him, the single would have sat on the shelf had it not been for Peep's mother who urged him to release the song. "I didn't plan on releasing the song until peeps mom reached out and told me she wanted her sons music to come out...what am I supposed to do?" he added.
The new track features a grunge-rap vibe, with Peep confessing his feelings over some dark chords juxtaposed against a light guitar riff. "Sex with you is like I'm dreaming, and/I just wanna hear you scream again/Now you're gone, I can't believe that/Time I spent with you deceiving me/I don't care if you believe in me/I still wonder why you're leaving me," he rhymes on the chorus.
The song holds a special place in Marshmello's heart. "Peep brought an excitement to music that was unparalleled to anybody I've ever met," said Mello of working with Peep. "We started an idea together, that unfortunately we were never able to officially finish together. When I listen to this track now I get chills wishing he could hear it. This record is dedicated to Peep's mother, family, friends and his fans. Gus will live forever through his music and that is something we should all be extremely thankful for."
Peep's mother has been an advocate for her son's music being posthumously released. Since Peep's death, the video for the rapper's song, "Save That Shit," has also been unveiled.
Last month, the DEA announced they were launching an investigation into the Long Island, N.Y., entertainer's death from an apparent overdose.
Listen to Marshmello and Lil Peep's new "Spotlight" record below.
See New Music Releases for January 2018