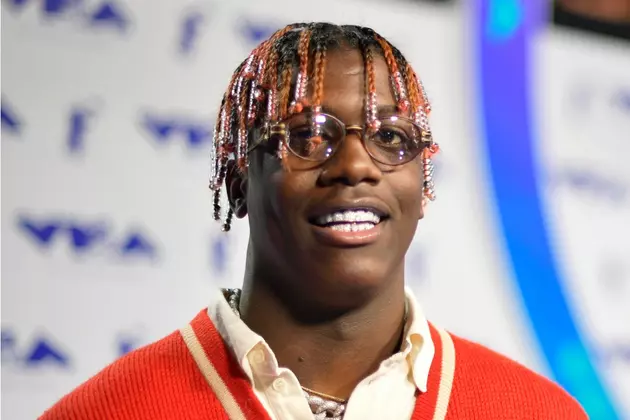 Lil Yachty Buys His Mom a House
Matt Winkelmeyer, Getty Images
For decades now, copping your mom a house has been a rite of passage for blooming rap stars. Very recently, former XXL Freshman Lil Yachty accomplished that often-written about feat, and like the millennial he is, posted about it on Instagram.
For the caption of his post, which includes a screenshot of a text his mother sent him, Yachty uses a lyric for an unreleased Lil Boat 2 song. "Made it out my momma crib, then bought my moms a crib," he writes. The text his mom sent him is priceless.
"You did it!!!!" wrote Momma Boat in the text. "You bought yo mama a house today for real!!!!! I am so grateful to you for everything you have done for me!!!! Words can not explain how warm my heart is today!!!! You have blessed me beyond measures!!! I love you so much!!!!! ❤️❤️❤️❤️ 😘😘😘😍😍😍😍😍😍❤️❤️❤️ Im so humble God picked me to be your Mom!!!!!" Several keys on a ring can be found in the image attached to her text.
Copping his mom a crib is just the latest sign that Yachty's been seriously glowing up over the past year—and he shows no signs of slowing up. After dropping his debut album, Teenage Emotions, this past May, the 20-year-old rapper has collabed with Ski Mask The Slump God and A$AP Ferg, and he's already hard at work on his Lil Boat sequel, Lil Boat 2. Salute to Yachty.
Check out Lil Boat's touching Instagram post for yourself below.
Go Behind the Scenes With Lil Yachty at 2016 XXL Freshman Cover Shoot