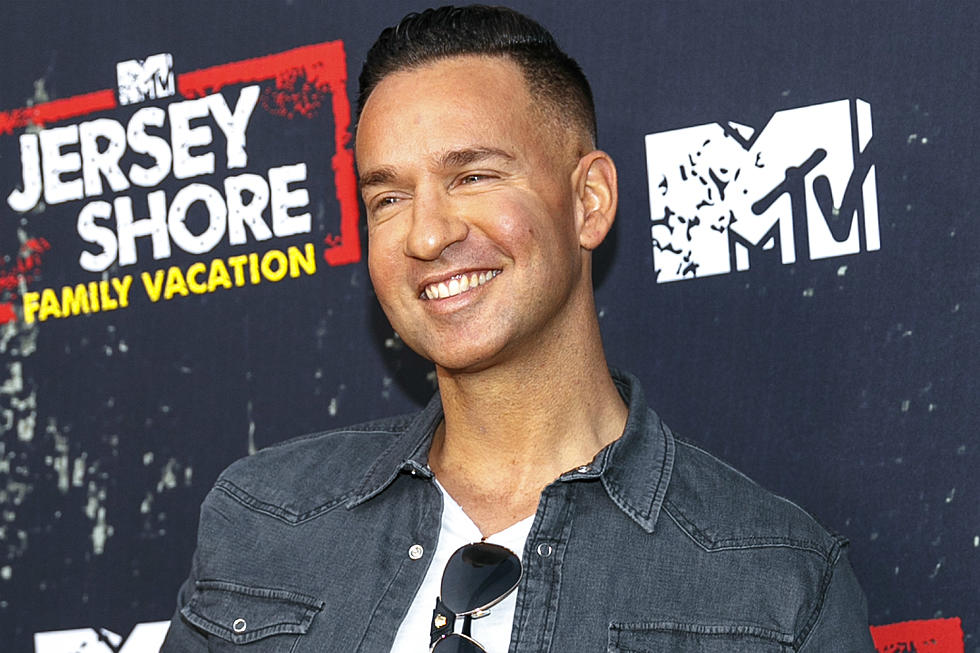 Mike 'The Situation' Sorrentino Says He's a 'Changed Man' in First Post-Prison Interview
Rich Polk, Getty Images
"I definitely feel like I'm a changed man," he told Entertainment Tonight. "Oh my God, to be a free man, to be honest with you, it's awesome. It's fantastic. I have my beautiful wife [Lauren Pesce] next to me. I'm healthy, I'm sober, back at work with my best friends on the number-one show on MTV and just living the dream."
He said his first night out of prison consisted of a "naked pizza party" with Pesce.
Sorrentino also revealed his stint in prison taught him what's important in life, such as "taking advantage [of] every minute. Every second, every meal, every conversation with my beautiful wife, with my friends."
He went on to say that he's proud of the way he handled himself and the whole situation.
"Our main goal throughout the whole process was to handle it with grace and class," Sorrentino said. "Not only for ourselves but to show the young generation out there how to handle adversity and move forward and continue to be the best, even if you make mistakes."
"It's a very uncomfortable situation from start to finish [but] it's not the end of the world," he added. "I didn't feel sorry for myself, but any time something good happened in our lives, I would be in my feels for that. I was very proud of the Jersey Shore: Family Vacation that was airing on TV... I was just proud of myself that, even under extreme stress and adversity, I was still able to do my job and do it well. And still able to earn an income while in prison."
'Jersey Shore' Cast Through the Years