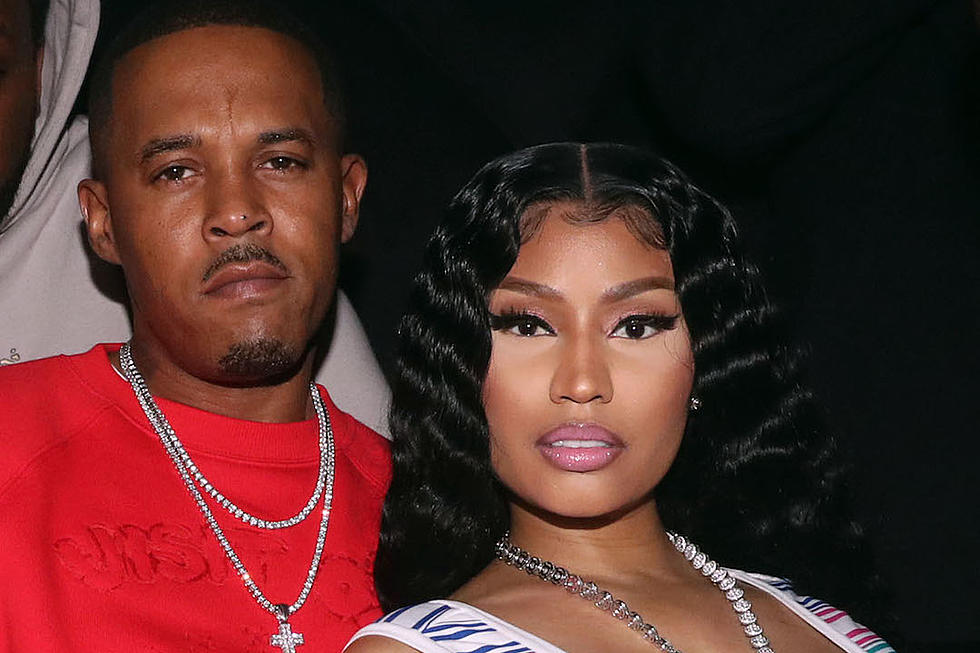 Nicki Minaj Appears to Officially Be Married
Johnny Nunez, Getty Images
After months of teasing her impending marriage to Kenneth Petty, Nicki Minaj appears to have finally tied the knot.
On Monday night (Oct. 21), Nicki posted a video to Instagram insinuating that the two had finally tied the knot. The video is a brief clip of the 36-year-old showing off two sets of matching trinkets. One of which is mug with "Mrs." inscribed on it while the other holds "Mr." There are also a pair of hats with bride and groom written in cursive. She captioned the video "10.21.19" seemingly signifying Monday as the day they got married.
While Nicki doesn't outright confirm that she's married, her friend, musician Derrick Milano, appeared to confirm the news speaking with People for a report posted earlier today.
"He understands her as a person," Milano says of Petty. "I think that's what the connection really is with them — it's that he really knows her. It's a different type of connection. He's not famous, he doesn't want to be on Instagram. Like, that's not his M.O. (modus operandi). He's really focused on her."
In August, Nicki announced she and Petty had gotten a marriage license and that the two were steadily moving toward marriage and a lifetime of happiness during an episode of Queen Radio.
"We did get our marriage license," said Nicki, who toured Europe earlier this year. "I think I have what I was striving for, just happiness. It was so hard to get to a happy place. Now that I'm there I don't want to compromise that for anyone or anything."
"I've decided to retire & have my family," Nicki wrote on Twitter. "I know you guys are happy now. To my fans, keep reppin me, do it til da death of me, :x: in the box- cuz ain't nobody checkin me."
XXL has reached out to Nicki's camp for comment.
See 20 of Your Favorite Rappers Naming Their Favorite Rappers