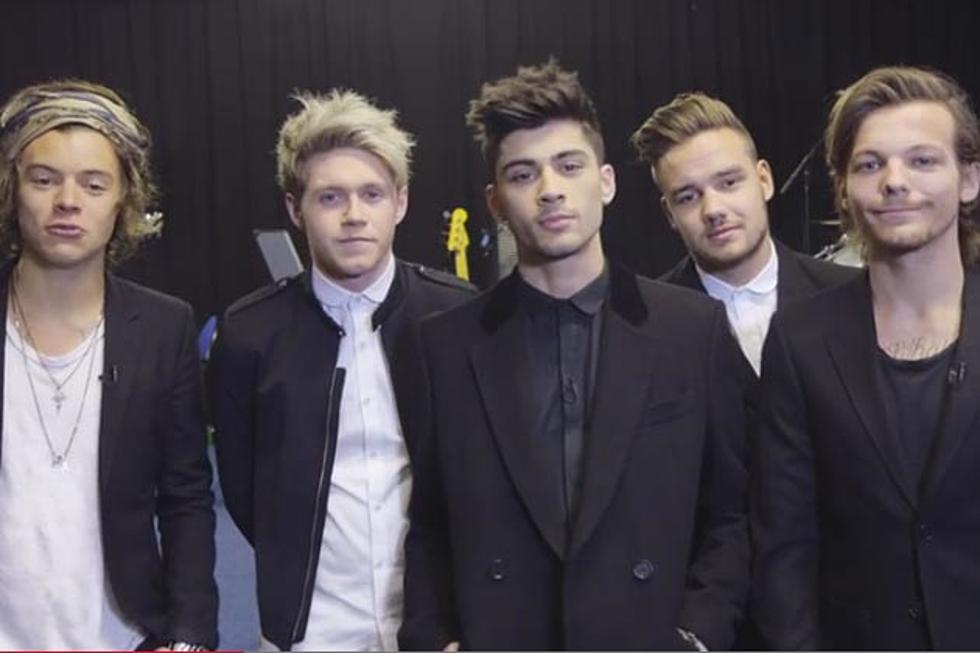 One Direction Anger Dallas Cowboys Fans, Look Handsome While Confirming New Single + More [VIDEO]
YouTube
It's a bit of a busy day in the One Direction camp. The boys are dealing with angry Dallas Cowboys fans (!!!), handsomely confirmed their new single and Liam Payne once again asked fans to allow him some peace.
So, why have 1D run afoul of football fans? Well, the Cowboys faithful are allegedly mad at the boy band because a pre-season game has to be rescheduled (or moved) to accommodate their Where We Are concert at the team's stadium on Aug. 24.
The tour was announced last year, so this isn't new news and whoever books the events at the stadium may have goofed when juggling the schedule. It's said that the scheduling snafu will cost the team around $11 million, since it will lose revenue from ticket sales.
It's worth nothing that pre-season games don't mean anything -- they are essentially glorified practices -- and they aren't as well-attended as a regular season contest. So if fans are mad, it's a bit strange. If the people who operate the stadium are mad, well, that's a different story, since they get hit in the pocket.
The boys also confirmed that 'You and I' is the next single from 'Midnight Memories.' They did so in an eight-second video clip, looking handsome in their black and white attire. That's been their preferred color palette for the past several months as they have promoted the new album.
Everyone's hair is really long, too. Maybe they need to get to their stylists for some trims. They have been taking a short break and let those coifs grow out.
In other words, Directioners, don't stalk Liam at home, please. He doesn't love you any less. He just needs a sanctuary and that's home. Imagine if someone was hanging out front of your house, invading your privacy. It's not fun. The tweet is below.
Watch One Direction Confirm New Single