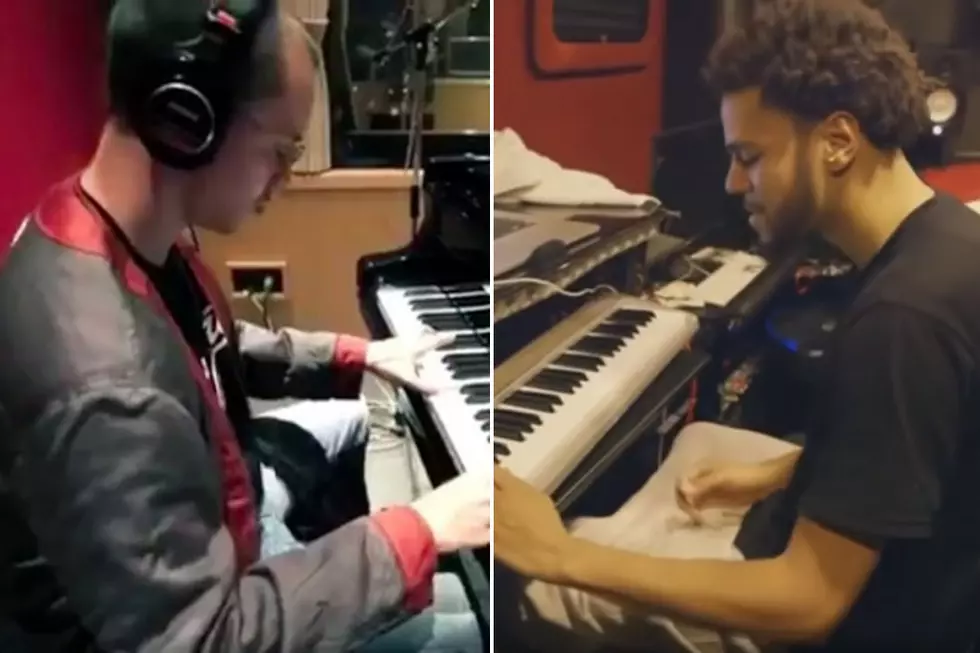 Watch 14 Rappers Show Off Their Piano-Playing Skills
@Logic301 via Twitter / ColeWorld via YouTube
Other than the fact that rap is the most consumed genre in American music right now, the players in this league don't always get enough credit. Like any normal person, hip-hop artists usually have another skill up their sleeve, and most of the time it's the furthest from what we'd ever imagine—50 Cent's photography abilities are top-notch, while the A$AP Mob's A$AP Ferg is an avid artist, having studied drawing and painting before the fame. When it comes down to music, however, an MC's affinity for music goes far beyond their bars. You'd be surprised to learn the amount of instruments some of them play.
Learning to play the drums, bass or saxophone can have an immense effect on one's career, as proven by the chosen few. Andre 3000 practiced guitar for six hours a day for his starring role in the Jimi Hendrix biopic Jimi Hendrix: By My Side—now the Atlanta legend can play left-handed, effortlessly. Tyler, the Creator, Mac Miller and Mos Def can let the beat build with at least three different instruments, most of which were self-taught. And now more than ever, many of your favorites can assemble a banger on piano keys, composing bodies of work with production that may sometimes outshine the lyrics.
In recognition of the hip-hop artists who've learned to tickle the ivories, XXL has compiled a list of those who would make even Chopin close his lid. Watch 14 of your favorite rappers put in work on the keys below.