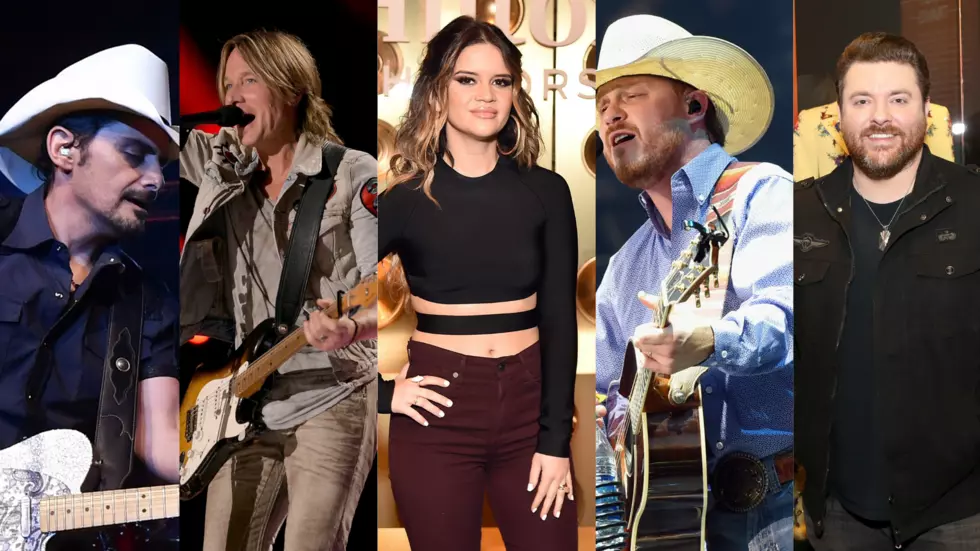 Rodeo Houston Adds Three More Concerts to Diverse Line-Up
Brad Paisley, Jason Davis / Getty Images; Keith Urban, Jason Kempin / Getty Images; Maren Morris, Theo Wargo / Getty Images; Cody Johnson, Rick Diamond / Getty Images; Chris Young, Terry Wyatt / Getty Images
Rodeo Houston has announced that Chance the Rapper March 6, Lizzo March 13 and Marshmellow 20. See the full lineup below:
Tickets are on sale now at rodeohouston.com.
Rodeo Houston is more than just a rodeo. It's an almost month long event that brings entertainment, contests, carnival atmosphere and millions of dollars in scholarships for young ranchers.
Rodeos and country music go hand in hand, but Rodeo Houston has diversified it's entertainment schedule over the last several years. This year is no different. Every night is filled with great artists. There's a ton more to take in at Rodeo Houston.
In addition to the rodeo, there are many special event days, too. Armed Forces Appreciation Day, Black Heritage Day, First Responders Day, Go Tejano Day, Special Needs Events and International Days.
There will also be a Bar-B-Que Contest, a parade in addition to shopping, dining, a wine garden and a Ranching & Wildlife Expo.
Get all the details at rodeohouston.com. This year is sure not to disappoint.