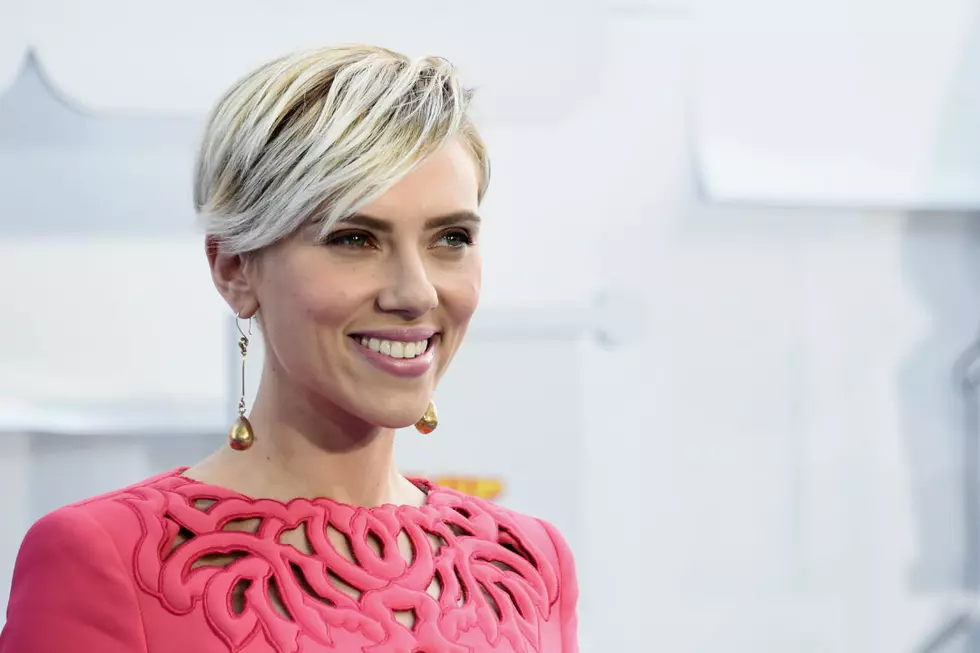 First Look at Scarlett Johansson, Kate McKinnon, Zoe Kravitz in 'Rough Night'
Michael Buckner, Getty Images
Female-driven comedies are having what they call a "moment." It's like after Bridesmaids came out, studios discovered, hey, women can be funny too! The latest of these lady-driven entertainments is Rough Night, formerly titled Rock That Body (possibly renamed because of copyright issues with one Justin Timberlake), starring Scarlett Johansson, SNL's Kate McKinnon, Zoe Kravitz, Ilana Glazer, and Jillian Bell, and Sony just released a first look.
PEOPLE debuted the photos, one of the whole cast ready for a bachelorette party out on the town, and a series of five individual character posters.
The individual posters retitle all the sashes, and Johansson becomes "Better Off Wed," McKinnon is "Party Down Under" (the Vegemite gives away that her character is an Aussie), Joe Kravitz is "Dressed to Kill," Jillian Bell is "Lethally Horny," and Ilana Glazer is, naturally, "Dope Chick."
These five have the potential to be a comedy dream team, and our fingers are extremely crossed that this becomes Ilana Glazer's big screen big break.
Here's PEOPLE's synopsis, which, fair warning, goes from 0 to 100 real quick:
The stars play five best friends from college who reunite in Miami 10 years later for a wild bachelorette weekend. But when the partying ends up taking a dark turn and they accidentally kill a male stripper, the longtime friends are forced to put their heads together and cover up the accident.
Rough Night hits theaters June 16.