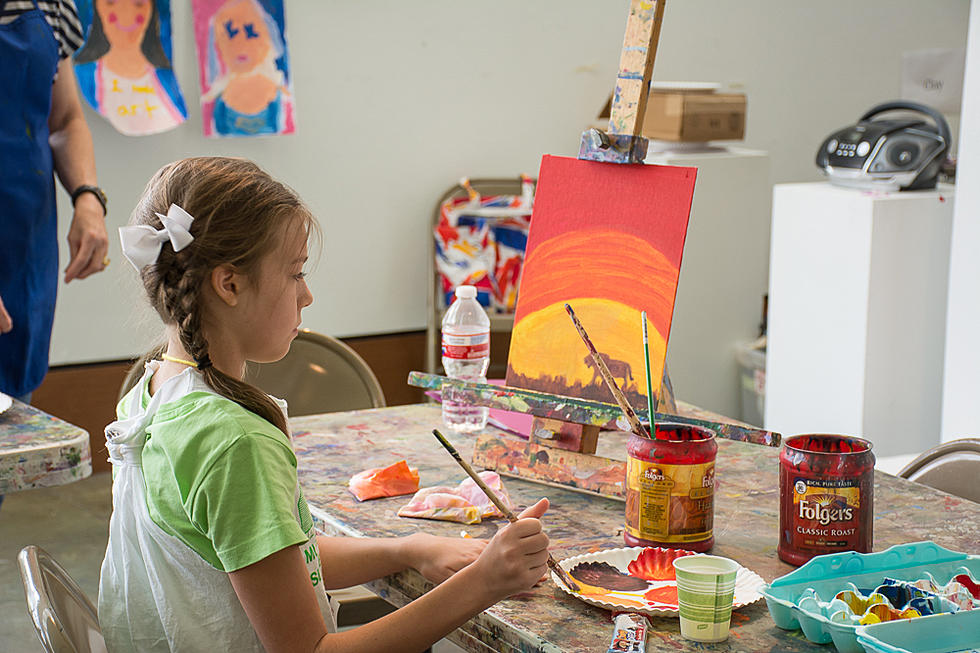 Spring Break At The Museum
METLUFKIN.org
You will get much more than a night at the museum with the Museum of East Texas', "Spring Break At The Museum."
Spring break is coming up next week, March 12th - 18th. The Museum is having art activities all that week for their young friends and their families. This will include painting, drawing, and air dry clay from 10:30 a.m. to 4 p.m. on the weekdays and 1 to 5 p.m. on the weekends. There is no charge and any and everyone is welcome. Children under 12 must be accompanied by a guardian.
This year, each day will have a theme based on an artist and their style. They even included the artists names in the days. Mondrian Monday, Kandinsky Tuesday, Warhol Wednesday, Paint like Pollock Thursday, Full of Dots Friday (featuring Seurat), Matisse Saturday, and Cool Klimt Sunday. A sheet with information about the artist and accompanying art projects will be available.
Refreshments will be provided throughout the day. Spring Break at the Museum is come and go, so you are welcome to come for as little as fifteen minutes or stay all day.
Underwriters for Spring Break at the Museum! and all education programs at the Museum are the I.D. and Marguerite Fairchild Foundation; the Simon and Louise Henderson Foundation; the Ernest L. Kurth, Jr. Charitable Foundation; the Museum Guild, and the Junior League of Lufkin.
About the Museum
The Museum of East Texas is a non-profit organization whose primary mission is education through exhibitions of art and history. The Museum is located at 503 N. Second Street in Lufkin, Texas. For general information, to schedule a docent-guided tour, to become a Museum member, or for facility rental information, call 936.639.4434 or visit our website at www.metlufkin.org. # # #