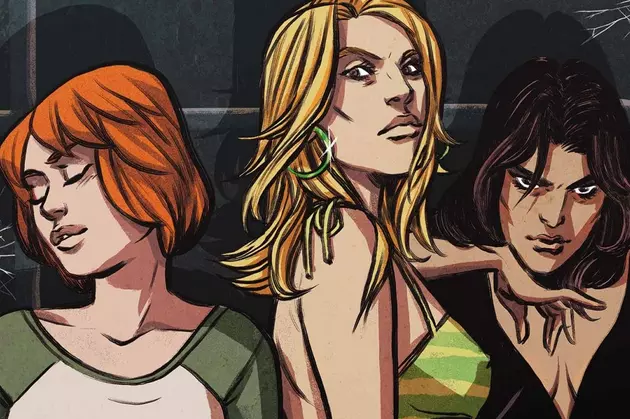 'Straight Outta Compton' Writer Andrea Berloff Adapting Comic 'The Kitchen' for Directorial Debut
Vertigo
Noted screenwriter Andrea Berloff has something of a scattered resume at present. Back in 2005, she drafted the script for Oliver Stone's World Trade Center, remembered primarily today as the 9/11 movie that isn't United 93. She'd later earn an Oscar nomination for serving as a co-writer on the Straight Outta Compton script along with Jonathan Herman, before pivoting to pulpy genre work this past year with the Mel Gibson-fronted revenge tale Blood Father and the Jamie Foxx potboiler Sleepless. Her next move keeps the in-demand writer right in her wheelhouse of crime fiction, but presents her with a new challenge — directing.
New Line has tapped Berloff not only to adapt the Vertigo comic series The Kitchen for the screen, but to try her hand at directing the project as well. The Hollywood Reporter broke the news, noting that Berloff had been working on the script for some time and impressed studio executives with her strong grasp of the material, making herself a natural pick for the director's chair. Going with a woman for the property was a wise move on New Line's part as well; The Kitchen offers a feminist slant on the typical Mafia narrative, leaving a trio of mob wives in charge of a massive criminal enterprise when their husbands are concurrently imprisoned. They then get to work taking over '70s New York, making Hell's Kitchen their base of operations and conducting themselves even more ruthlessly than their spouses.
With female talent on both sides of the camera and a hook that should be able to draw major crowds, this could be a major score for women in the industry. All that's needed now? An appropriately ferocious blonde, brunette, and redhead to fill the lead roles...