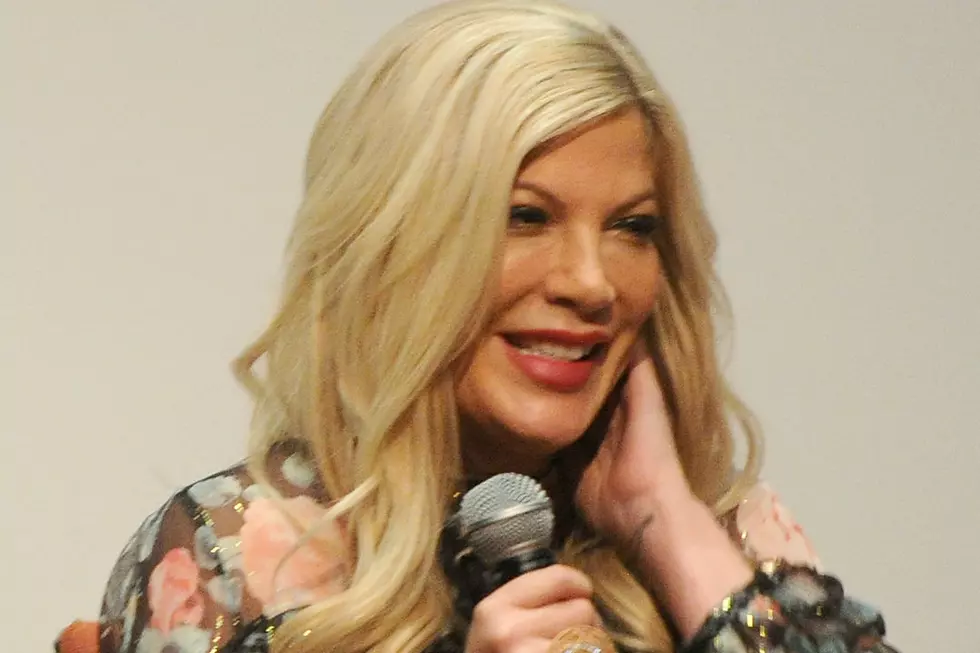 Tori Spelling Can't Stop Having Kids, Fifth on the Way
Brad Barket, Getty Images
News that's definitely better than falling on a hibachi grill at a Benihana's in Encino: Tori Spelling is pregnant with her fifth child!
Spelling and husband Dean McDermott, whose youngest child, Finn, is four, revealed today (October 5) in a People interview that they've got another baby on the way...even if that wasn't necessarily part of the plan.
"It was a total surprise," Spelling said. "But we always wanted a big family. I'm really excited."
Spelling and McDermott are also parents to nine-year-old Liam, eight-year-old Stella and five-year-old Hattie. Dean has an 18-year-old son, Jack, from a previous marriage to Mary Jo Eustace, whom he divorced after meeting Spelling in 2005.
And though Spelling said she was looking forward to a house full of autonomous kids, she and McDermott are nevertheless thrilled about widening their family tree.
"Dean was saying, 'We just got Finn out of diapers; I thought we were in the clear!'" she said. "For the first time this year, they're all in school. So it's like, wow. We're basically starting over."
"This baby happened at the best time," she added. "Nothing is ever perfect, but I'm so madly in love with my husband and with our kids. The idea of adding to that is such a blessing."
Spelling and McDermott went through a rough patch between 2014 and 2015, during which McDermott began abusing alcohol and said he contemplated suicide out of the guilt he felt for cheating on Spelling. He entered a recovery program, though, and he and Spelling have been working together to get back onto solid ground.
Can you believe this couple will be parents to five kids? Share your thoughts in the comments.
Look Back at the Best Looks From the 2016 Grammy Awards Red Carpet: