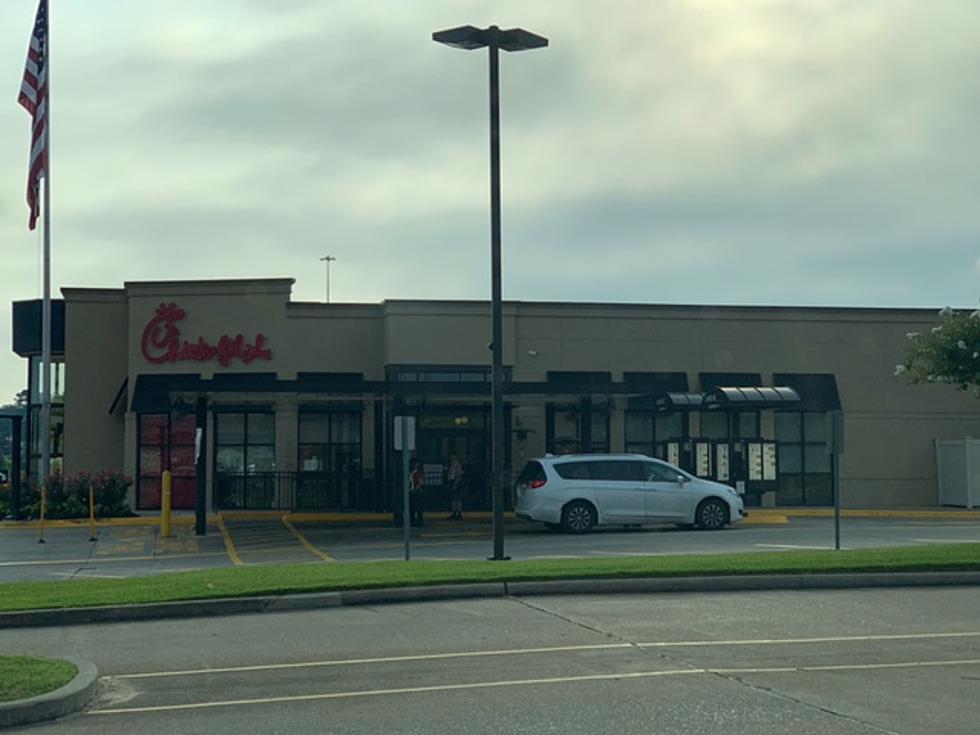 Want To Get Your Chick-Fil-A Fix in Downtown Lufkin This Friday?
TSM Lufkin Dan Patrick
Is downtown Lufkin closer to where you are than one of our many Chick-fil-A restaurants? Save yourself some time and eat the chicken, where you want it.
If you work in a business downtown, or live nearby, Chick-fil-A is coming to you. This Friday July 9th from 11am - 1pm at 415 S.First St, Lufkin.
That's the address for the Republic Building. The Chick-fil-A in South Loop Crossing is doing this for one day only.
It's really a great idea. Even though we have a Chick-fil-A across from a Chick-fil-A, both with super fast drive-thru's, this will be even faster for some.
They did it in Diboll on June 25th, and it was apparently a huge hit. Diboll residents are already clamoring for more. They ran out of food super fast.
They will be back in Diboll on July 30th, and bringing even more food. It should be at the TLL Temple Memorial Library again, but I will keep you posted.
This makes me think that if there was a Chick-fil-A on every corner of every town in Deep East Texas it would not be enough. I mean this isn't an add for Chick-fil-A but man, they have the goods.
Buttered buns, Waffle Fries, Original Chicken Sandwich, Lemonade. Even the grilled chicken is good, they are definitely the fast food place to beat.
Just know that these pop up feeds are just the box lunch, so you won't get the full menu. You just get an Original Chicken Sandwich, chips, cookie and a canned drink.
CHECK IT OUT: See the 100 most popular brands in America
LOOK: Here are copycat recipes from 20 of the most popular fast food restaurants in America