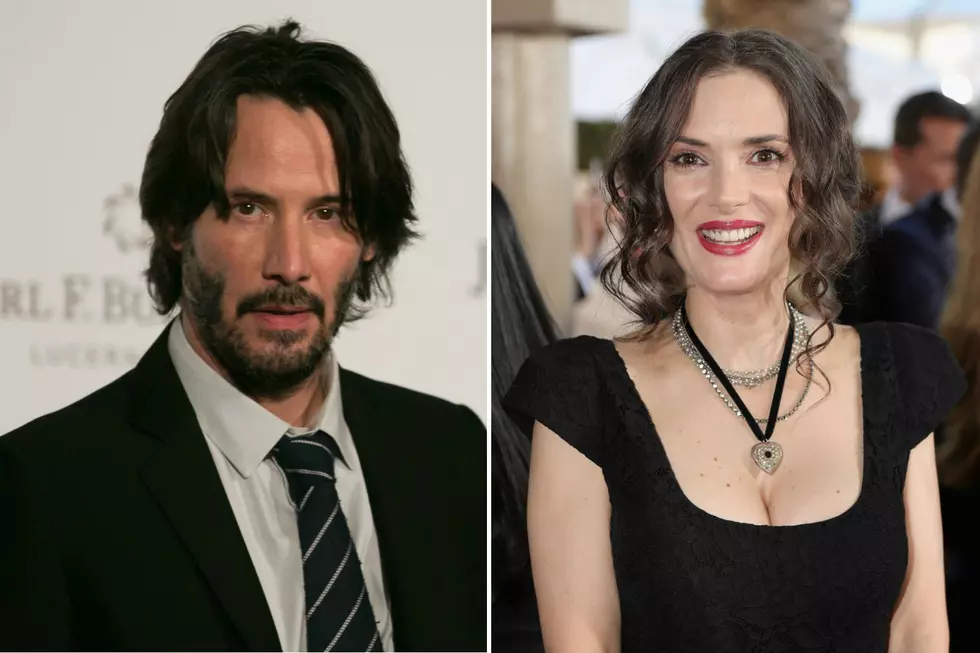 Winona Ryder and Keanu Reeves Reuniting for Rom-Com 'Destination Wedding'
Christopher Jue, Neilson Barnard, Getty Images
Keanu Reeves and Winona Ryder are kind of the alt version of Leonardo DiCaprio and Kate Winslet: you know they're not together, but they've appeared as co-stars often enough that you kinda ship them, just a little bit. If that's you, good news: Reeves and Ryder, last seen together in Richard Linklater's A Scanner Darkly, are reuniting once again for romantic comedy Destination Wedding.
As described by The Hollywood Reporter, Victor Levin's Destination Wedding "tells the story of two miserable and unpleasant wedding guests, both pariahs at this affair, who develop a mutual affection despite themselves. But to act on those feelings would be to trust hope over experience, a foolish choice indeed." Love it. Give me 20 tickets please.
Ryder and Reeves are two of the most consistently great actors in Hollywood, and it's also very cool that they've both kind of made their comebacks at the same time — Reeves with the John Wick series, and Ryder with Stranger Things. I am READY for these two to go head-to-head in a comedy that showcases all of their hilarious talents.
Destination Wedding doesn't yet have a release date.