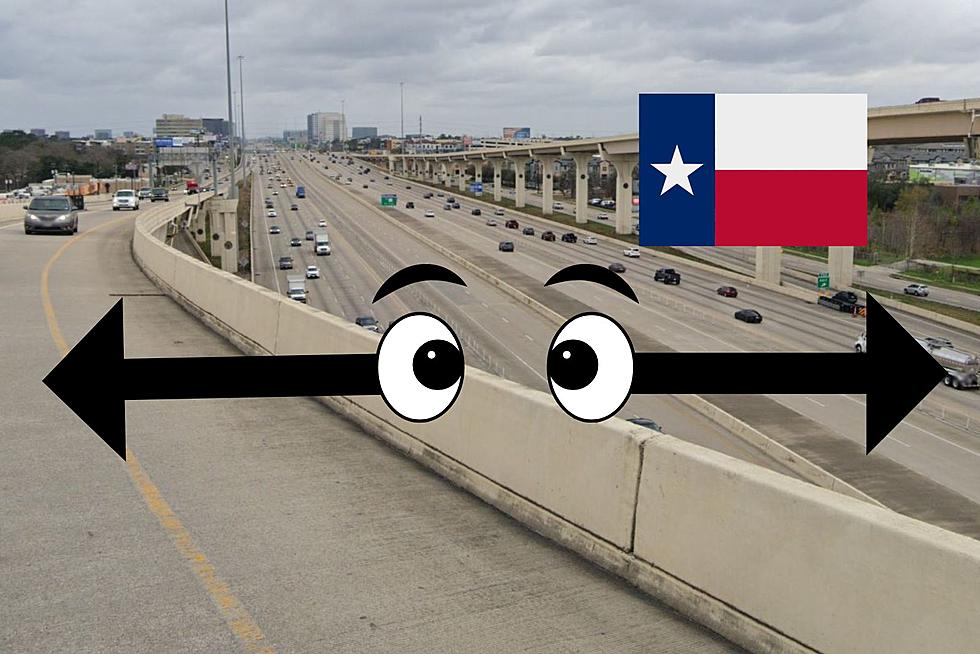 Massive World's Widest Freeway Is Right Here In Texas
Googlemaps/canva
More lanes don't equal less congestion
The widest freeway is in Houston
26 lanes of traffic mayhem
I am taking a rare Saturday off to head to Houston for a quick turnaround trip, and I was looking forward to the drive. Then I noticed that I would have to hit Interstate 10 or a.k.a. The Katy Freeway.
Looking at all that flat concrete sprawled out on google maps, I was just amazed. It has to be the widest freeway ever.
I took a deeper dive and looked at all of the highways across Texas, and was surprised to find that it truly was the widest. 26 lanes of indecision will be spread out before me, and luckily I will have Waze and a co-pilot for my journey.
The World's Widest Freeway Currently Has 26 Lanes In Houston
The Katy Freeway has the title of the world's widest freeway. It's also still one of the most congested.
There are 12 lanes of travel. Six lanes are available in each direction, which make up the main part of the freeway. Then there are 8 feeder lanes and 6 managed lanes according to my maps.
There aren't 26 lanes at every point of the Katy Freeway, but it still qualifies as the widest highway in the world when there are. It should be on any list of must-drive roads.
Just be prepared to stay out of the fast lane. This one is reserved for only those willing to exceed the speed limit by at least 20 MPH. Also if you are just going to drive it for fun, make sure and stay away during peak hours as the 30-mile stretch could take as long as 2 hours if you start downtown.
$20 Million Dollar Houston Mansion
Look inside this incredible mansion for sale in Houston, Texas
See This DPS Dodge Challenger Hellcat Redeye In Houston, Texas
In an effort to cut down on reckless driving this 1080hp monster is patroling the streets of Harris County.