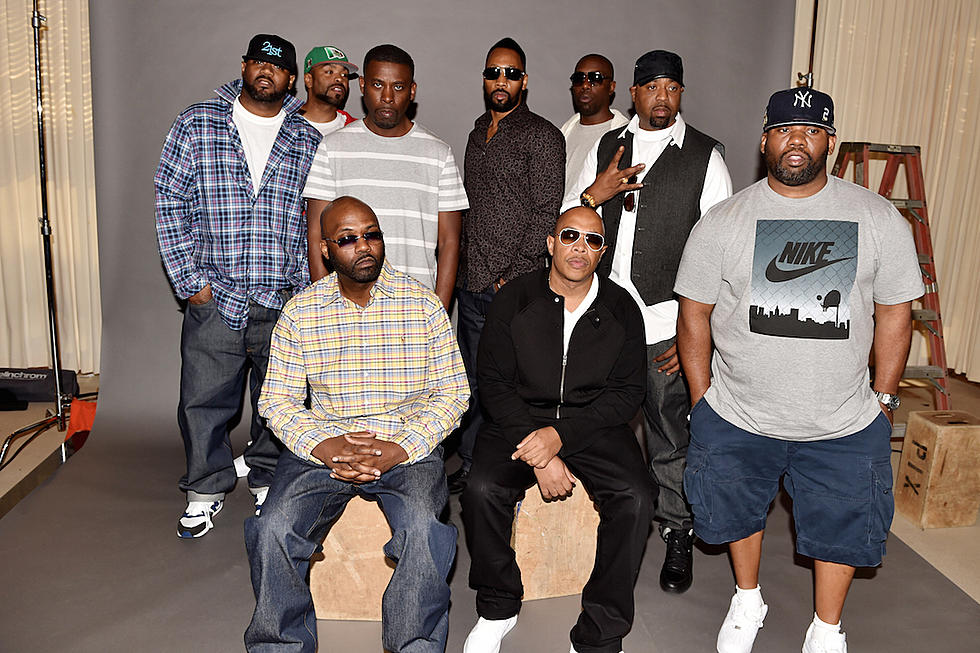 Wu-Tang Clan Sue Dog-Walking Company Woof-Tang Clan for Copyright Infringement
Kevin Winter, Getty Images
A company out of Brooklyn, N.Y., is finding out the hard way that the Wu-Tang Clan (or their name) is truly nothing to f-ck with. Woof-Tang Clan, a dog-walking company, is being sued by RZA on behalf of the group for copyright infringement.
RZA filed a trademark opposition suit against the canine catering service on Friday (Nov. 17), reports New York Daily News. Bobby Digital's suit is in response to a trademark application filed by the Woof-Tang Clan on June 8, claiming it violates multiple trademarks already established by the group years ago.
Adding to the similarities, the Woof-Tang Clan website was offering T-shirts that display a dog named Bali in an image that is similar to the cover of Ol' Dirty Bastard's debut album. "Old Dirty Bali — Return to the 36 Chambers," the shirt reads.
In court papers, RZA, born Robert Diggs, argues the moniker, Wu-Tang Clan, has been "unmistakably associated" with the group for over two decades, and the dog company's name "falsely suggests a connection" with the legendary rap crew, and will "likely to cause confusion, cause mistake, or to deceive consumers to falsely believe."
The company's owner, Marty Cuatchon, has yet to speak directly on the legalities of the matter, but says there was no ill intent in using a similar name for his company. "I am a fan [of the Wu-Tang Clan]," Cuatchon told Newsweek. "We walk dogs. I thought it was a good idea."
See Photos of Rappers' Fashion Choices in 1997