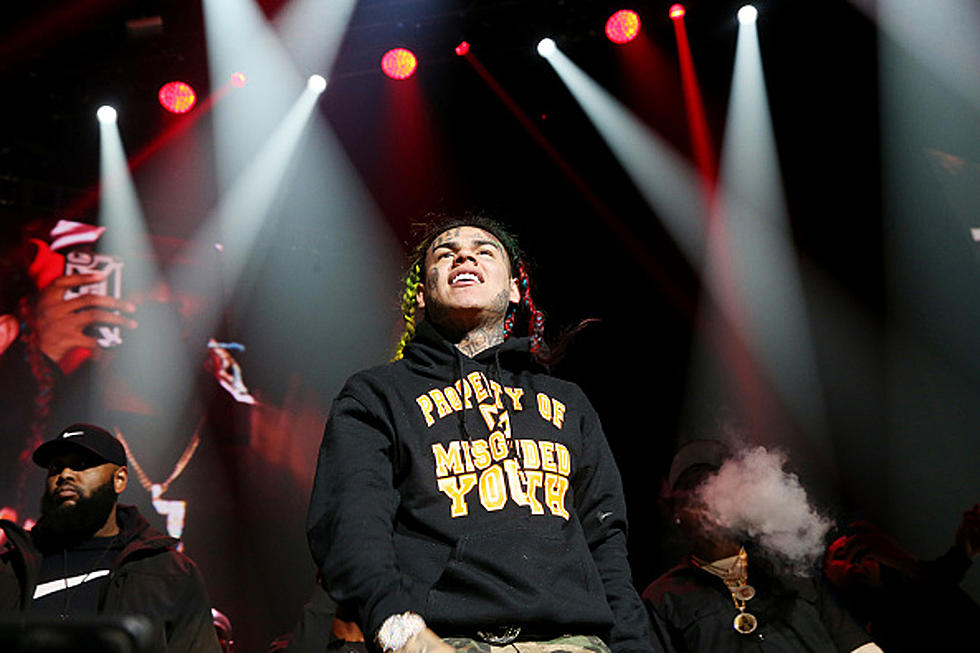 6ix9ine's Inner Circle Was Plotting to Harm Him in Newly Released Wiretap Conversations
Bennett Raglin, Getty Images
Last week it was reported that federal authorities arrested 6ix9ine shortly before his enemies were set to make a move on him. Now, it's looking like those enemies were former members of his inner circle.
According to a new report from TMZ, federal authorities had wiretapped Tekashi's inner circle, which are reputed members of the Brooklyn-based Nine Trey Gangsta Bloods. In a transcript from conversations had by Kifano Jordan (aka Shotti, Tekashi's former manager), Jamel "Murda Mel" Jones and others, it appears that the group was possibly looking to harm, or even kill, 6ix9ine.
"[Tekashi] is trying to dry snitch at the same time, homie," Jones says. "But he keep saying, fuck Treyway, fuck that nigga, Treyway. Ain't no nigga, Treway. Fuck Treway."
While Jones and Jordan don't get into too many specifics during the conversation,  it does appear that their frustration with 6ix9ine could have come from his referencing some of their purported shady behavior during an appearance on Power 105.1's The Breakfast Club.
Responding to Jones' comments about Tekashi, Jordan serves up a reply TMZ says authorities believe indicates a murderous intention: "Imma feed him though," he says. Authorities reportedly believe that phrase, "feed him," is slang for shooting bullets.
6ix9ine is currently facing 32 years to life in prison after being arrested on federal racketeering and firearms charges on Nov. 18. Jordan and Jones have been charged alongside him, and all three have plead not guilty. The trial is all set to begin on Sept. 4, 2019.
See Photos of 6ix9ine on the Red Carpet and More