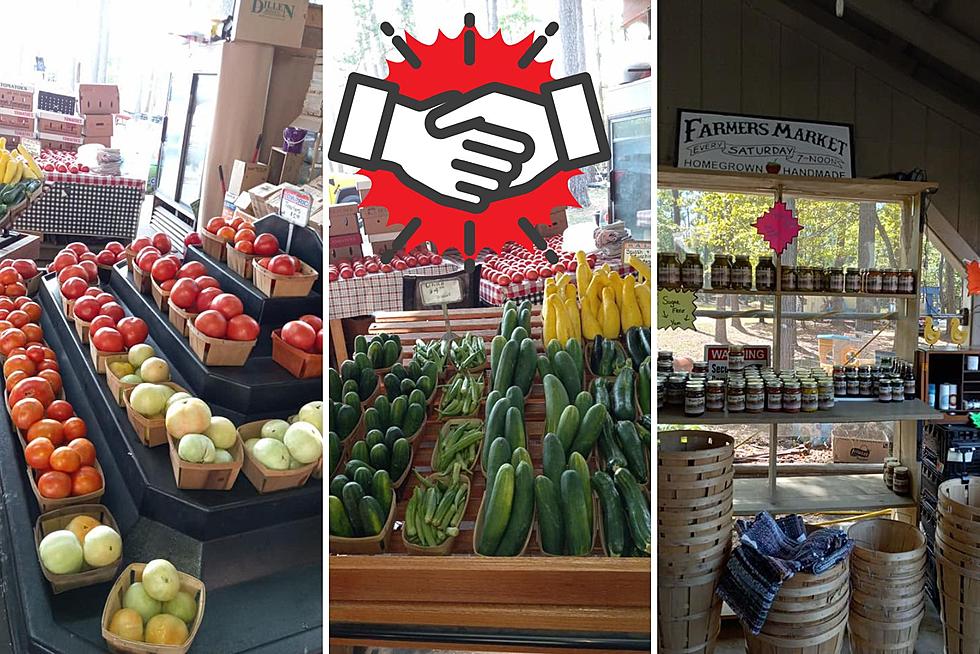 Angelina County Farmers Market In Lufkin, Texas Under New Management
facebook/angelina coutny farmers market/canva
Angelina County Farmers Market changing hands
Bids are made every two years
No word on when new management takes over
Last night the Angelina County Commissioners Court met at the Angelina County Courthouse Annex located at 606 E. Lufkin Avenue. In that meeting, they quickly made a decision on the fate of the Angelina County Farmers Market's management for the next two years.
Every two years the lease agreement comes up for bid, and many different bids were made. Lynn and Tommy Bryan from Bryan Farm & Nursery took over management around 2018 and I believe they did a good job the past 5 years.
Darlene Wise and Bonnie Davis bid $3250 a month to take over the market space and manage it. Though they weren't the highest bidder, they were close and their plan for the market won the bid. Lynn and Tommy Bryan bid $2500.
Bryan Farms And Many Of The Vendors Looking For New Place
I can't wait to see what the new management does with the Farmers Market, as it has come a long way in recent years under its current management. With all the things going on there now, I see a lot of ways that it could be pushed to another level.
Bryan Farms will not be a part of that vision and they are looking for a new space to sell their produce and for vendors. They are looking for a new spot with air conditioning, as I know that would be high on my list too.
The Angelina County Farmers Market will be open this weekend and things will continue as normal. There is no word on when the new management will take over, but it could be as soon as next week.
2023 Pines Theater Movie Lineup
The best thing about the Pines Theater is that the concessions and ticket prices are very reasonable. Tickets to these movies are only $5 and they are all on a Friday night at 7 PM.
A New Perspective On Lufkin