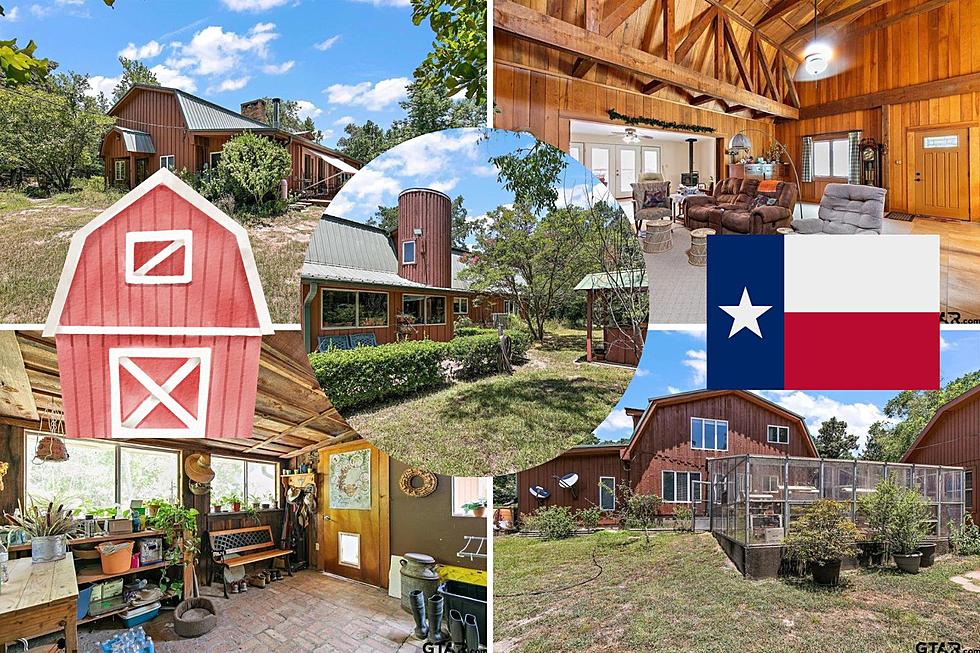 Must See Authentic Barndominium In Rusk, Texas Reduced
East Texas Photography/MLS# 23009958/Pine Curtain Real Estate Stacy Williams
Hobby Farm Hideaway
Rural Paradise
13+ Acres
When it comes to barndominiums the one thing that I value above all is authenticity. I don't want a house that looks like a barn. I want an actual barn that was converted into a living space, and that is exactly what this appears to be in Rusk, Texas.
The home has been around for almost 50 years and is now looking for its next owner. The massive 3,395 square foot home on 13.7 acres was just recently reduced to $510K making it a great deal with all that land.
One of the most beautiful features is the Silo. It no longer stores grain, but has a spiral staircase that gets you to the upstairs bedroom.
Get Ready To Be A Farmer When You Buy This Rusk, Texas Home
You will need a serious green thumb to get the most out of this property in the county seat of Cherokee County. There is a massive greenhouse attached to the back of the house ready for all of your seedlings.
There is a small garden close by that is fenced off to keep the critters away from your corn and snap peas. If you love chickens this property has a huge, well-maintained coop ready for your poultry dreams.
One thing that I really love are the exposed beams in the main living area. The outside has a green roof with terracotta paint and just sells the barn-like feel.
If you are looking to truly live away from it all, take a look around.
Rusk, Texas Hobby Farm With Rustic Barndominium
If you are looking for a place to put down literal roots, you could grow into this massive 13+ acre lot with a barn converted into a home full of charm.
Photos from Abandoned School in Rusk County, Texas
See what school was like in the 1990s as you look through these photos of an abandoned school in Rusk County, Texas.