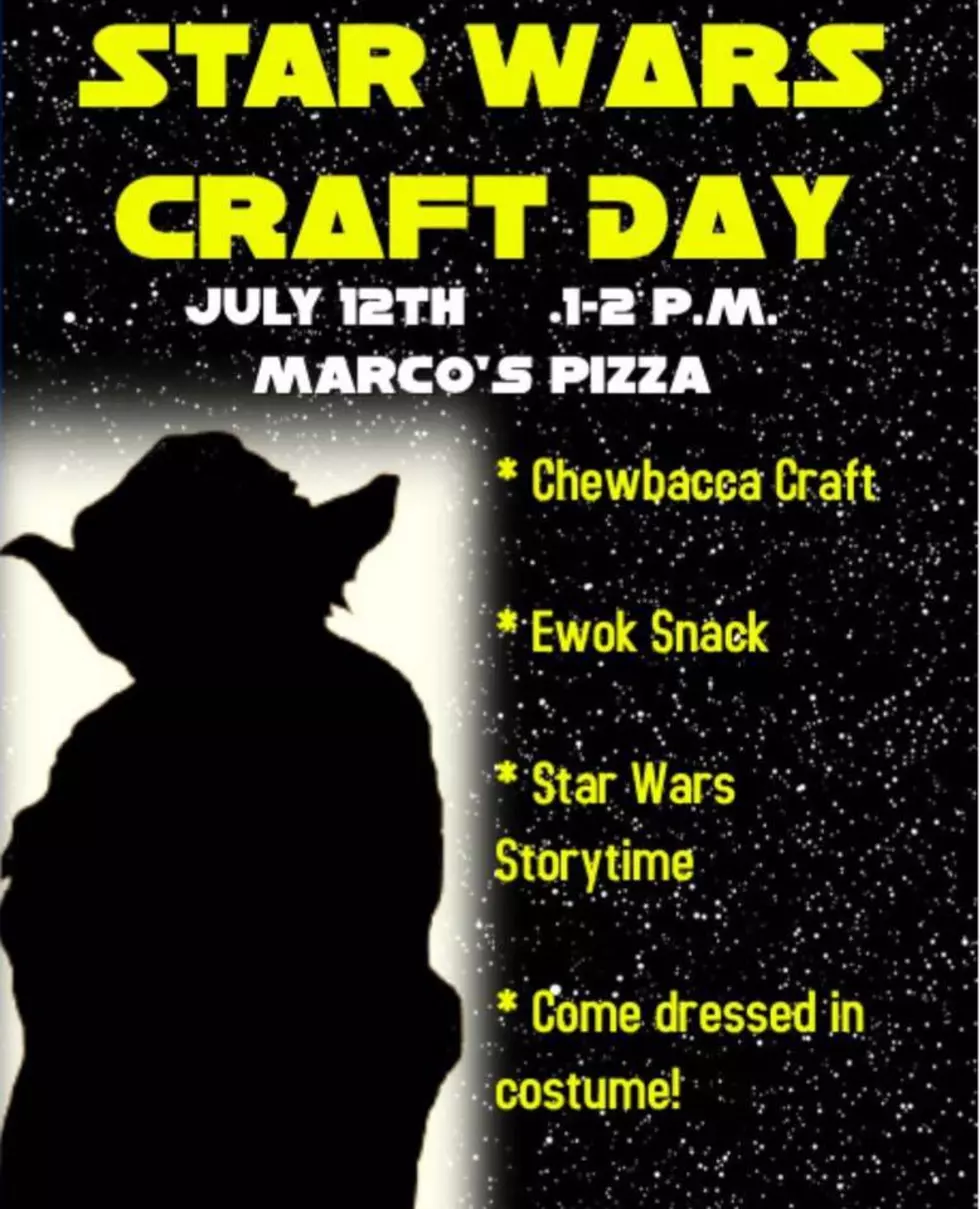 Bring the Kids Star Wars Craft Day Today
Marco's Pizza Lufkin - Via Facebook
You don't have to drive to a galaxy far far away to have some intergalactic fun.
Marco's Pizza has more than one interesting events coming up this summer.  The first is the Star Wars Craft Day.  This one is Wednesday from 1-2 pm at the restaurant. Everyone will engage in a Chewbacca Craft, Ewok Snack, and Star Wars Story Time. Come dressed in your best Costume and get ready for some interesting play.
Then on August 8th, it's Be a Buddy Not a Bully Craft Day. A different event, and date but the time has remained the same. Stop by Marco's from 1-2pm and learn what it's like to be a friend, and not a bully. The first step to not being a bully, is to love yourself. If you don't love yourself, it's hard to love others. Their "What I Love About Me" craft will get the kids on the right track. This event is also on facebook, and is open to kids 4-11years old. I like that they will get a Kitchen Tour while they are there, plus get to meet Chef Marco.
I am always impressed with the events and charity of this local business. Even though it's a franchise or "chain" store, Marco's all across the country use community marketing and outreach to their benefit, and with positive results.