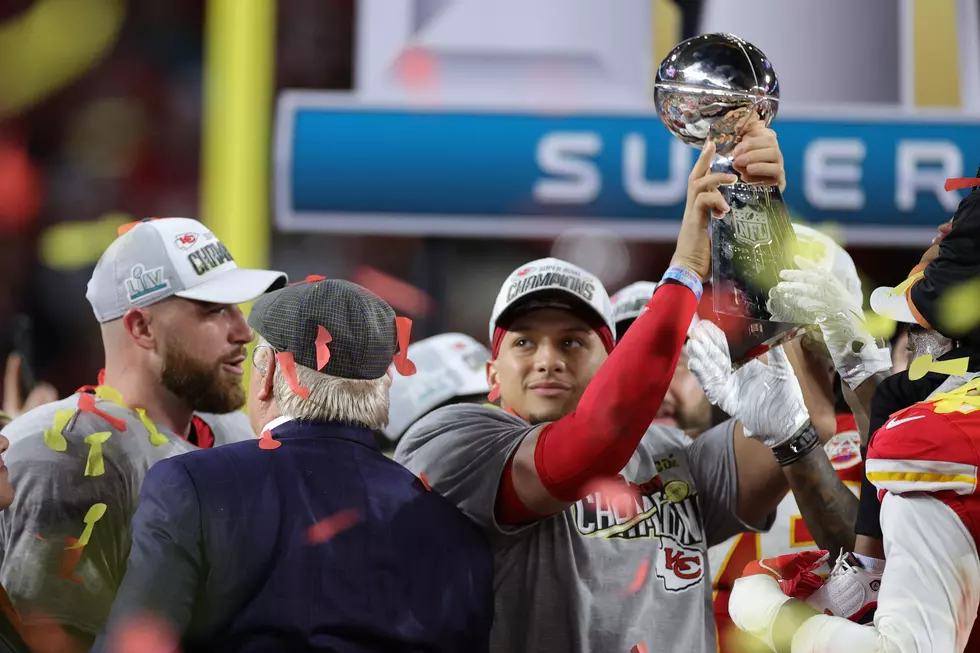 Celebrating Black History Month With East Texas Legends: Patrick Mahomes
Rob Carr/Getty Images
It was created by American historian Carter G. Woodson which was established as Black History Week on February 12th, 1926 and as part of the nation's bicentennial the week was expanded into Black History Month in 1976.
We notice this month to celebrate, and recall contributions to our nation by people of African American descent, but who have ties to East Texas.
Today we shine the spotlight on Patrick Mahomes!
Patrick Lavon Mahomes II was born September 17th, 1995 in Tyler, Texas and the son of former Major League Baseball player Pat Mahomes.
Mahomes played both football and baseball at Texas Tech University, but quit baseball to focus on football his sophomore year.
In his third year at Texas Tech, Mahomes set multiple records in NCAA I FBS players
Passing Yards 5,052
Passing Touchdowns 53
In 2017 Mahomes entered the NFL draft and was selected tenth overall pick by the Kansas City Chiefs.
He was a backup for Alex Smith, but after Smith was traded the following season Mahomes was named the started.  That season he threw for over 5,000 yards and 50 touchdowns, becoming the first and only quarterback to throw for over 5,000 yards in a season both in college and the NFL.
He was named Offensive Player of the Year, NFL's Most Valuable Player where he became the 4th African American quarterback to win that award.
In 2020 Mahomes lead the Kansas City Chiefs to Super Bowl LIV which was their first appearance in 50 years where they defeated the San Francisco 49ers and was named MVP.
Mahomes also join the ranks of other notable Texas quarterbacks Nick Foles, and Drew Brees to win the Super Bowl and been named MVP.
The City of Whitehouse declared February 2nd, 2020 as Patrick Mahomes Day in honor of the hometown hero for being in Super Bowl 54.