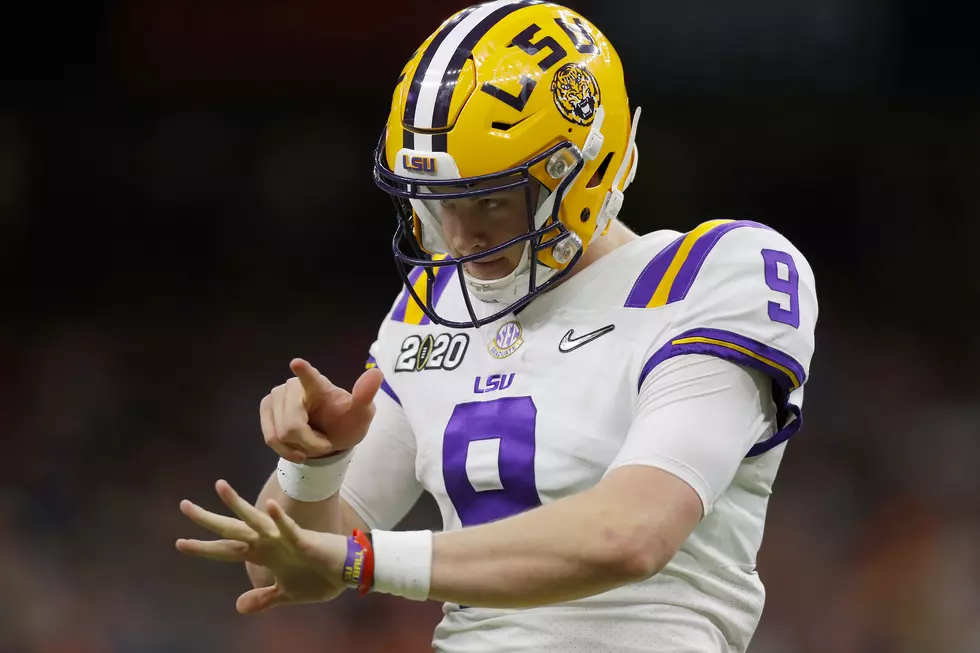 College Football to Possibly be Postponed or Cancelled
Photo by Jonathan Bachman/Getty Images
Enter your number to get our free mobile app
In a report from ESPN late yesterday afternoon, we learned that the commissioners of the Power Five College Conferences held an emergency meeting to discuss the possibility of delaying Fall Football to the Spring of 2021 or possibly even cancel the athletic events altogether.
Those five conferences include the Big Ten, ACC, Big 12, Pac-12 and SEC, but the actual conversation of the possible change to this year's collegiate contests began with the Big Ten.
From what we've learned, the Big Ten met Saturday to discuss the effects of the COVID-19 pandemic and discuss possibly cancelling or postponing the events til the Spring of 2021. Though no vote actually took place Saturday, a poll indicated that most Big Ten presidents would be in support of delaying football until the Spring.
In the report from ESPN, because the Big Ten had such concerns, they wanted to gauge if commissioners and university presidents and chancellors from the other Power 5 conferences would be like minded.
In the emergency meeting of the Power Five commissioners yesterday, though no vote was taken and obviously no official actions were levied, officials did decide to hold other emergency in-conference meetings over the next several days to discuss some of the new findings including the fact that coronavirus can apparently cause heart damage and the potential liability issues if games go on as scheduled.
Also in the report on ESPN,
"It doesn't look good," one Power 5 athletic director said.

 

"Nobody wanted to be the first to do it," a Power 5 coach told ESPN, "and now nobody will want to be the last."
I guess we'll have to wait for these meetings to conclude, but it certainly doesn't look good.  We'll keep you posted the minute there's any type of development.
KEEP READING: Here are 50 of the most famous sports goofs