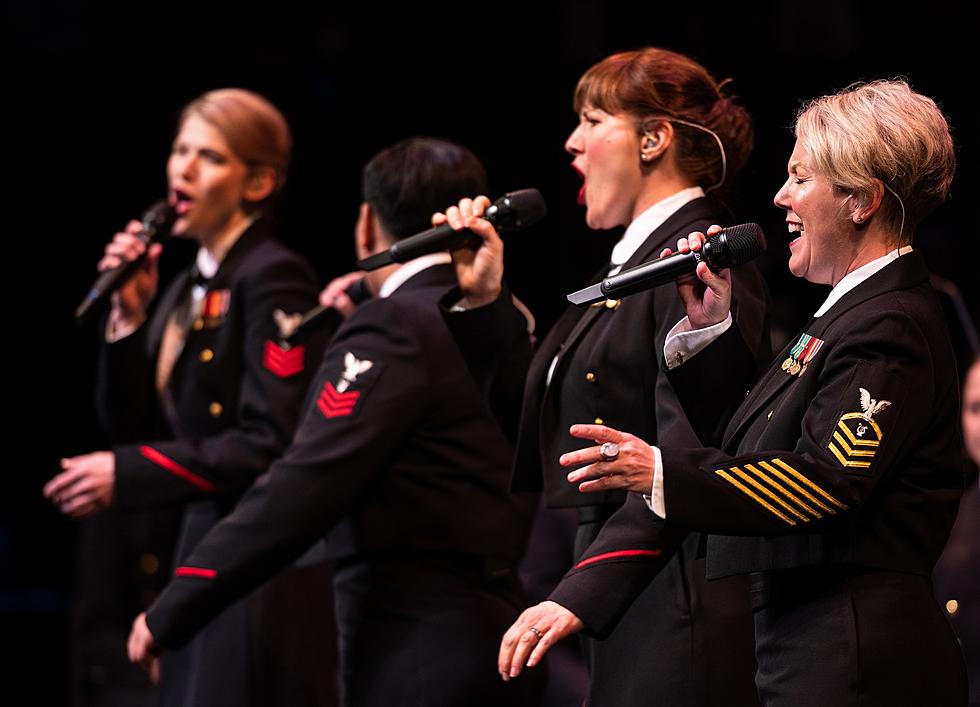 East Texas Native Continues to Wow Audiences in US Navy Band
(U.S. Navy photo by Senior Chief Musician Adam Grimm/Released)
Every once in a while the communications department of the U.S. Navy sends us a photo of a Deep East Texas native who is serving our country.  Many times, that individual is featured in a candid picture aboard a carrier or submarine.  Today, however, we received a photo and corresponding details of a Lufkin woman who continues to wow crowds with her vocal prowess.
According to the U.S. Navy Band's official website, Chief Musician Shana Sullivan enlisted in the Navy in 1995 as a vocalist and upon completion of recruit training at Great Lakes in Chicago, Ill. she attended the School of Music in Norfolk, Va.  She began her first tour of duty in Yokosuka, Japan and was attached to the USS Blueridge.
Upon completion of her tour in Japan, Sullivan was assigned to Navy Band Mid-South in Millington, Tenn. where she performed at local high schools and fairs in the mid-south region recruiting for the Navy.  In 2005, the former SFA student was selected as the lead singer for the Navy Band Cruisers, the Navy's premier rock band. She continues to entertain audiences all over the world and throughout the capitol region.
The picture below is features Sullivan singing during a performance by the United States Navy Band at the Sandler Center for the Performing Arts in Virginia Beach, Va. The Navy Band recently performed across six states during a 20-city tour of the Southeast.
Enter your number to get our free mobile app
The video above features Shana Sullivan at a performance from 2018,