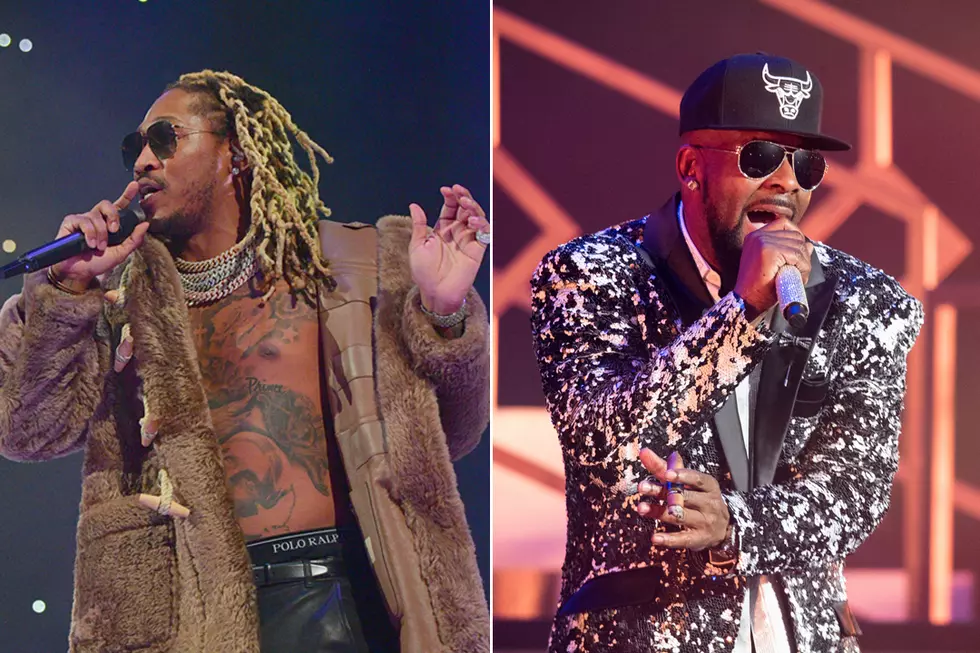 Future Thinks People Give R. Kelly Too Much Attention
Prince Williams / Noam Gala, Getty Images (2)
Speaking on Power 106's The Cruz Show Wednesday evening (Jan. 9), the Atlanta rapper said that giving R. Kelly any attention—negative or positive—will only lead to the singer's continued success.
"Man, who is that? I thought we had forgot about that? We giving it too much attention," Future said after being asked about whether or not he'd do a song with the controversial singer. "When you give things too much attention, they blow up. That's why he gon' blow up. That's why his music gonna do what it do. If you stop talking about it, it'll go away."
While Future doesn't elaborate too much, it does seem that he might be referring to Kelly's increased streams on Spotify. Shortly after the premiere of the harrowing docuseries, reps for Spotify confirmed that the singer's streams had risen by 16 percent.
The six-part docuseries is one that spotlights more than 20 years of sexual and domestic abuse allegations against Kelly, and it's that content that's put the focus on the controversial singer himself.
While Future alludes to the idea that controversy has added to R. Kelly's success, it appears that the series might have actually had a positive impact. Speaking with XXL, RAINN confirmed that calls to their sexual assault hotline increased by 20 percent after the airing of the series.
Check it out for yourself below.
See 10 Critically-Acclaimed Books Rappers Live By