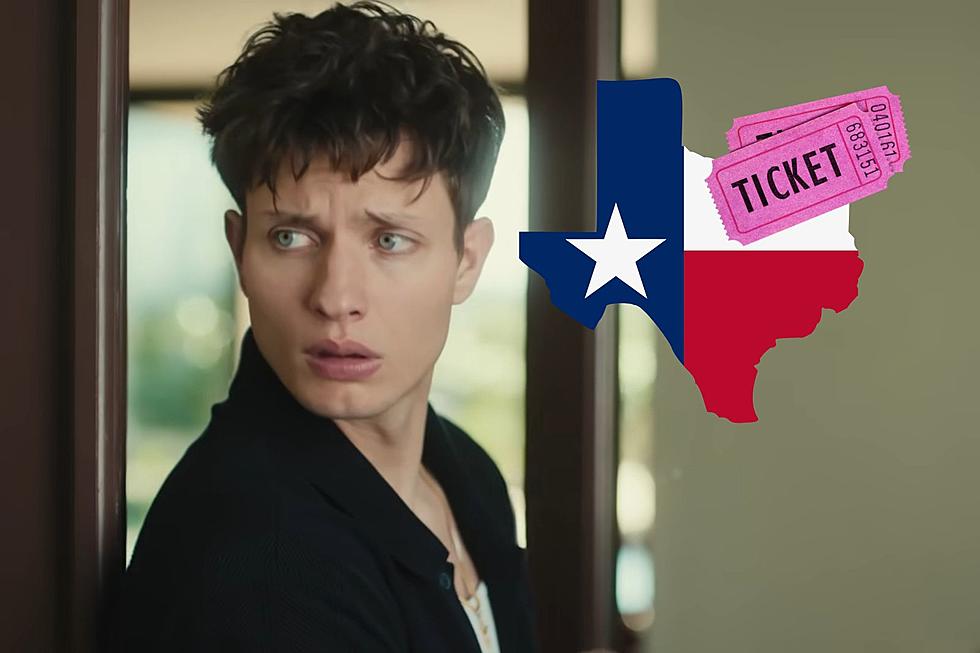 The Hottest Ticket In Texas Is A Breakthrough Comedian
Matt Rife via YouTube
He once dated Kate Beckinsale
On MTV's Wild 'N Out and TRL reboot
Hardest tickets to get in Texas
If you are a fan of comedy you know that new names just seem to come out of nowhere. Then you find out that they have been at this for years.
Such is the case with Matt Rife (27). He is an actor and comedian that has seemingly catapulted to fame overnight. How does such a thing happen?
He has been active in movies and TV since 2014 and has been doing comedy since he was 15. Little roles here and there, but no blockbusters yet.
TikTok Made This Comedian Famous 
The way Matt came to fame was mostly because of TikTok. He's been sharing videos of his crowd work, which is when you interact with a crowd during your stand-up.
It's fun for everyone in the room, but it doesn't translate well once you get out of the smaller comedy clubs. Some comedians look down on others that do a lot of banter with the audience.
The best thing about crowd work is that it's disposable, and that's the genius. He can put that bit from the show up on TikTok or Instagram and not worry about putting his entire comedy set on the platform.
Some of his TikTok videos have over 50 million views. That's a lot of eyes and the best free promotion you can get.
He also appeals to a younger crowd with fans ranging in age from 18-35 years old; perfect for TikTok and Instagram. They are the most likely group of people to go to a comedy club, so that also works to his advantage.
See His Stand Up For Free On YouTube
The other key part of his success is two personally produced stand-up specials on YouTube. I have seen both of them, and he has moments of greatness. I can see him getting better with time.
Being a stand-up comedian, a one-man show of comedy if you will, has to be one of the hardest things to do in entertainment. You write all the material, you perform all the jokes, and in his case even produce your own specials. It's a lot.
I have tons of respect for anyone that gets up there and doesn't get booed off the stage. He named his tour "ProbleMATTic" and the name fits, as he rides a thin line during his shows.
Matt Rife Got Hot And Ladies Want Tickets
When presale tickets first went on sale it broke Ticketmaster. Just like Taylor Swift, loads of "Rifefians" are saying that the ticket outlet pulled some funny business with pre-sale codes.
It's a long story, but the good news is you can still try to get tickets to his five upcoming Texas shows in Austin, Fort Worth, Irving, Sugar Land, and San Antonio when they go on sale to the general public.
This is a world tour, and he will stay out on the road until his last stop in Europe next year. His world tour announcement video even starred Ashton Kutcher and Mila Kunis.
The Best Comedy Movie Posters Ever
20 Best Comedy Movies From The 1990s
The 90s was a great decade for hit movies, especially when it comes to comedies.