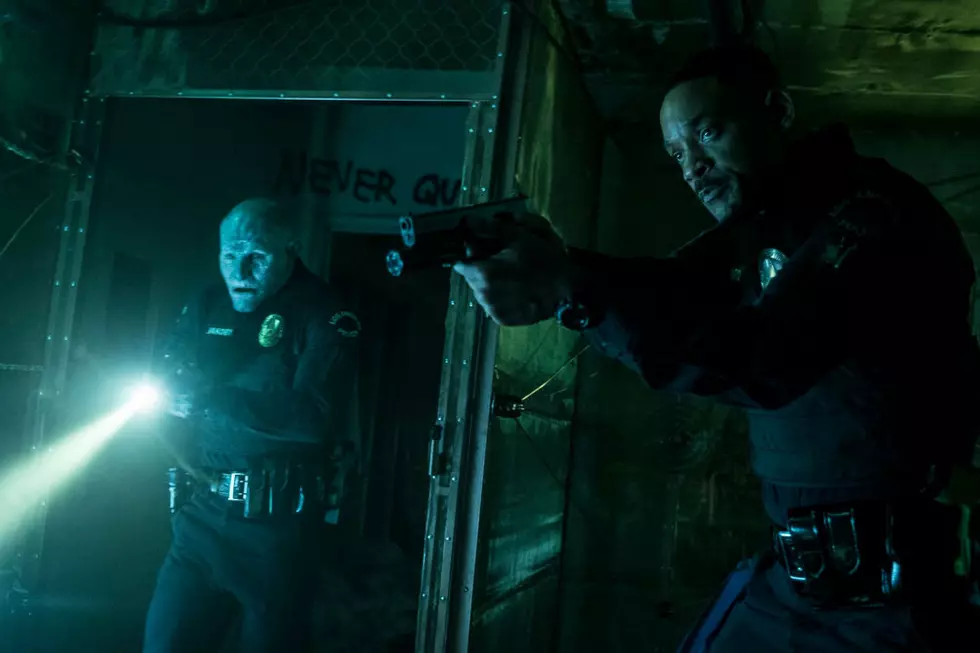 Netflix Plans to Release Around 80 Original Films in 2018
Netflix
Netflix continues to shift from a content-hosting company to a content creator, rapidly increasing its roster of original movies and television shows every year. In 2017, Netflix released around 50 original films, a huge increase from the 30 it premiered in 2016. Next year, Netflix chief content officer Ted Sarandos says, they plan to make it 80.
"They range anywhere from the million-dollar Sundance hit, all the way up to something on a much larger scale," such as the upcoming Bright, which stars Will Smith and Joel Edgerton as cops in a world populated by fantasy creatures, Sarandos said at Netflix's third-quarter investors' interview (per Variety).
"I think people will start seeing the potential for this original movie initiative, that it could be done on the enormous scale we have on the television side," Sarandos said of Bright, which reportedly cost around $90 million, which hits Netflix on December 22. The streaming giant also has Martin Scorsese's gangster movie The Irishman, with a production budget of around $100 million, coming in 2019. Netflix has been home to a number of big-budget original series — such as its Marvel superhero shows and projects like House of Cards and Stranger Things — for some time, and it's finally catching up with its films.
During Monday's third-quarter report, Netflix said its content spending will be between $7 billion and $8 billion next year — up from about $6 billion in 2017. This is not, according to CFO David Wells, tied to the service's recent subscription price increase. Netflix also said it would probably not be bidding on the Weinstein Company, which is reportedly up for sale this week.
Gallery: 25 Movies With Baffling CinemaScores